Recommendations
East West understands that each client have different interests and preference. Listed below are tour and package selections that will help you in planning your itinerary. These items are grouped according to the type of experience you have selected.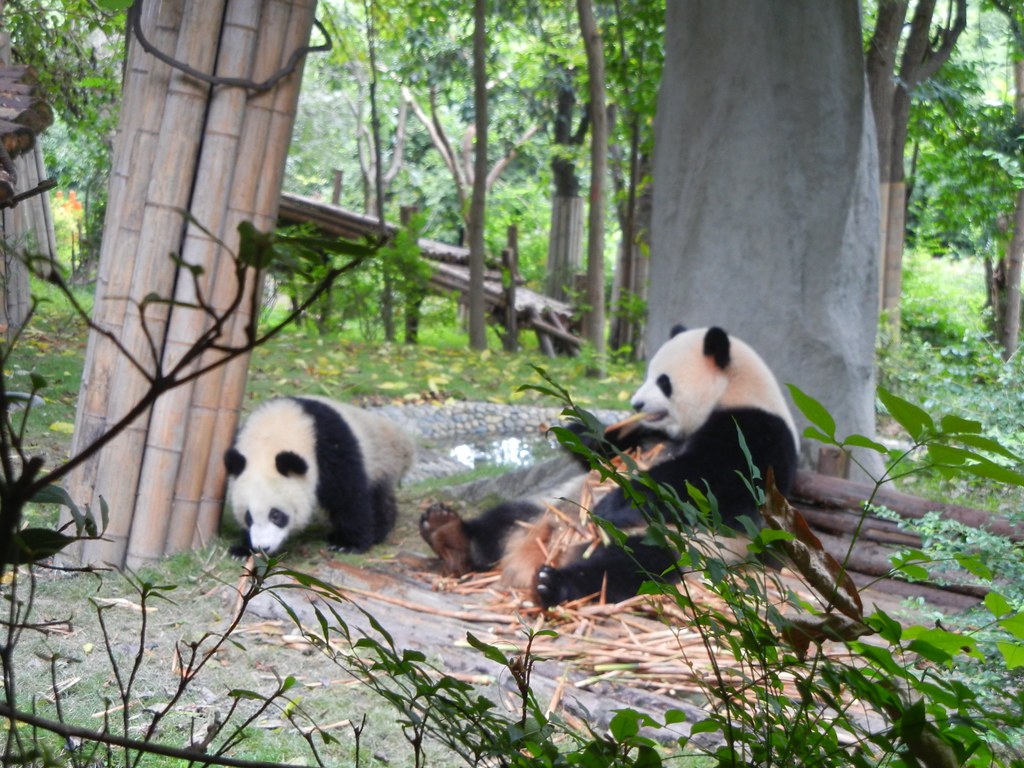 Dujiangyan Panda Base
Dujiangyan Panda Base, also known as China Conservation and Research Center for Giant Panda Dujiangyan Base, the only giant panda care, disease prevention and control institute in the world, is situated in Mt. Qingcheng Town, about 56 km (34 miles) northwest of Chengdu and 18 km (11 miles) from downtown Dujiangyan.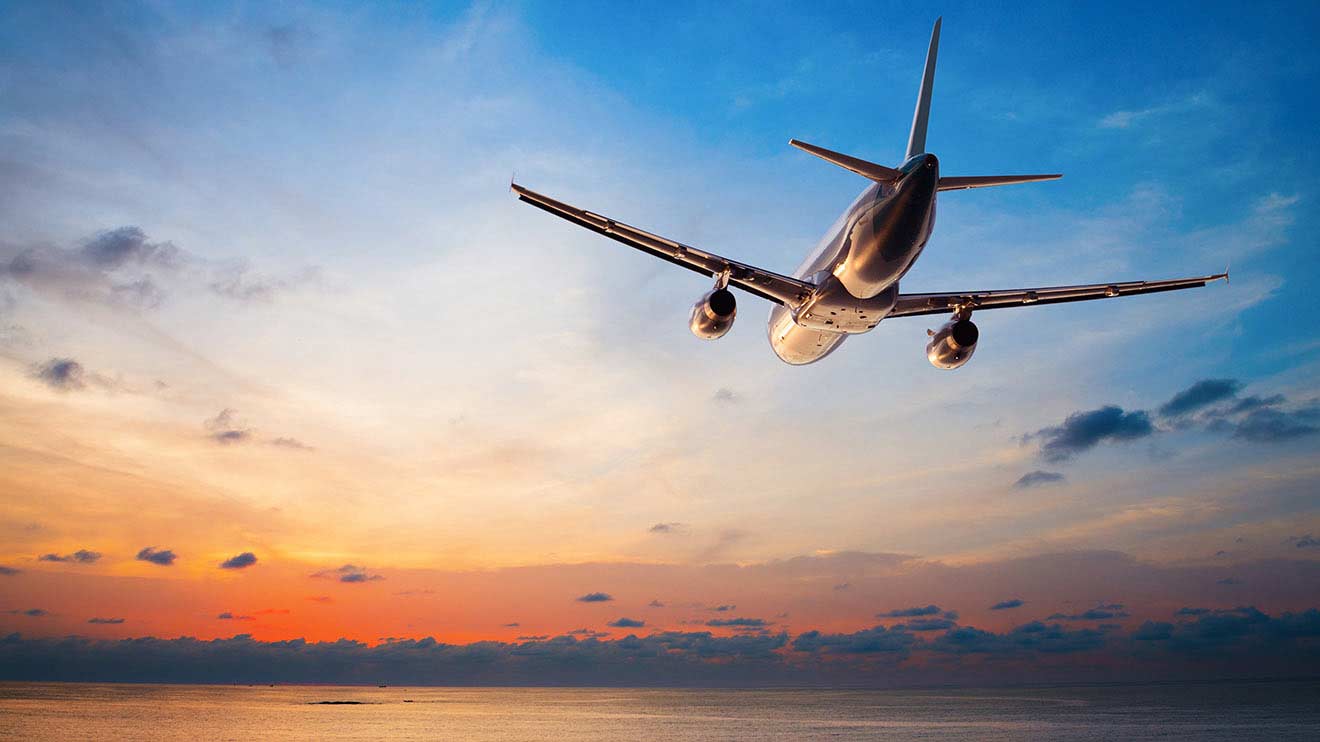 Flight Chengdu - Shanghai
Take a 2.5 hour flight from Chengdu Airport to Shanghai Airport

Note:
- Suggested flight schedules are current and subject to changes with or without prior notice until ticketed.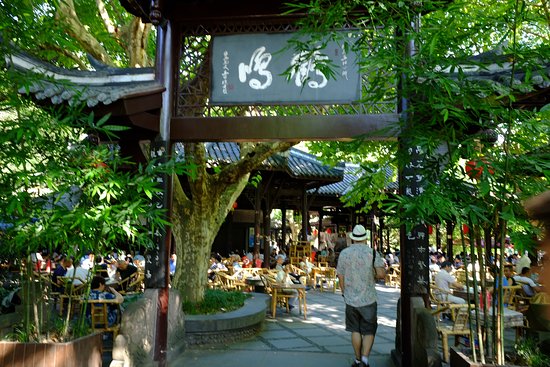 Afternoon Tea at Renmin Park
Located in the city center, Renmin Park is the first public park in Chengdu. It's a beautiful city park, with artful landscaping, a bonsai garden, two tea houses, a section of kiddie amusement rides, a pond with row and motor boats that connects to winding streams filled with Koi. The park is filled with locals, and it's a best place to experience the slow life of Chengdu by ordering a cup tea and you'll have a wonderful relaxing afternoon.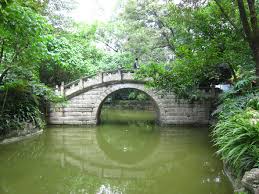 People's Park
People's Park is located on Shaocheng Road in central Chengdu, Covering an area of 112,639 square metres (1,212,440 sq ft), it is the largest green area in downtown Chengdu. The park features an artificial lake, several gardens, the Railway Protection Movement Monument, and the century-old Heming Teahouse, a local landmark.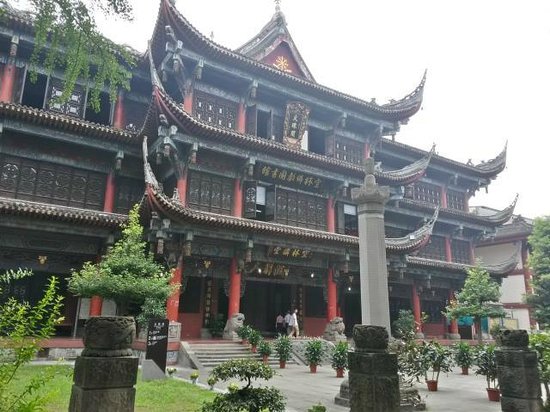 Wenshu Monastery
Wenshu Monastery (Manjushri Monastery), located at No. 66 Wenshu Yuan Street, Chengu, Sichuan Province, is the best-preserved Buddhist temple in Chengdu. It is the home of the Buddhist Association of Sichuan Province and Chengdu City.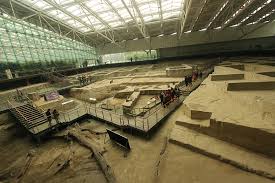 Jinsha Site Museum
Covering a total area of about 38,000 square meters (9 acres), it mainly consists of Relics Hall, Exhibition Hall, Cultural Heritage Protection Center and Ecological Garden. It considered a rare Chinese museums because of its combination of modern civilization and the civilization of ancient Shu State (Sichuan Province was called Shu State in ancient times), as well as the combination of ecological environment and culture.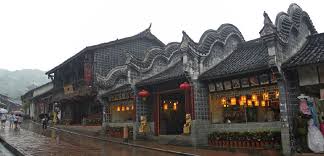 Luodai Ancient Town
Luodai Ancient Town, known as the world?s largest town of Hakka, is 11 miles (18 kilometers) away from downtown Chengdu. There are more than 20,000 Hakka people settled in this town, making up nearly 90% of the local population. The Hakka refers to a kind of Han ethnic group, which is a large part of many south China cities. Long ago they migrated from their hometown to others parts of China, and even outside China. Luodai Ancient Town is famous for the Four Guild Halls (Guangdong Hall, Jiangxi Hall, Huguang Hall and Chuanbei Hall), the Hakka Museum and the Hakka Park.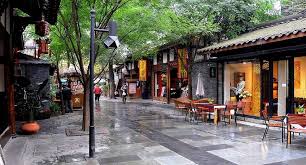 Kuan, Zhai & Jing Xiang Zi
Consisting of Wide Alley (Kuan Xiangzi), Narrow Alley (Zhai Xiangzi), Well Alley (Jing Xiangzi) three parallel ancient city alleys and 45 courtyards along them, Wide and Narrow Alley is one of Chengdu?s historical and cultural reserves, together with Daci Temple reserve and Wenshu Monastery reserve. It is a microcosm of the city?s history as well as a deep mark in local people?s memory.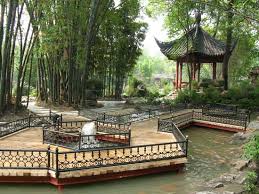 Wang Jiang Pavilion Park
Located on the south bank of Jinjiang River, Chengdu, Wangjiang Pavalion (Wang Jiang Lou) Park is one of three famous cultural relics in Chengdu. 'Wang Jiang Lou' literally means 'River Watching Tower' in English. While Wuhou Temple honors the legendary minister of Shu, Zhuge Liang, and Du Fu Cottage honors the Sage of Poetry, River Watching Tower (Wangjiang Tower) is dedicated to a woman, Xue Tao, a poet in the Tang Dynasty (618-907).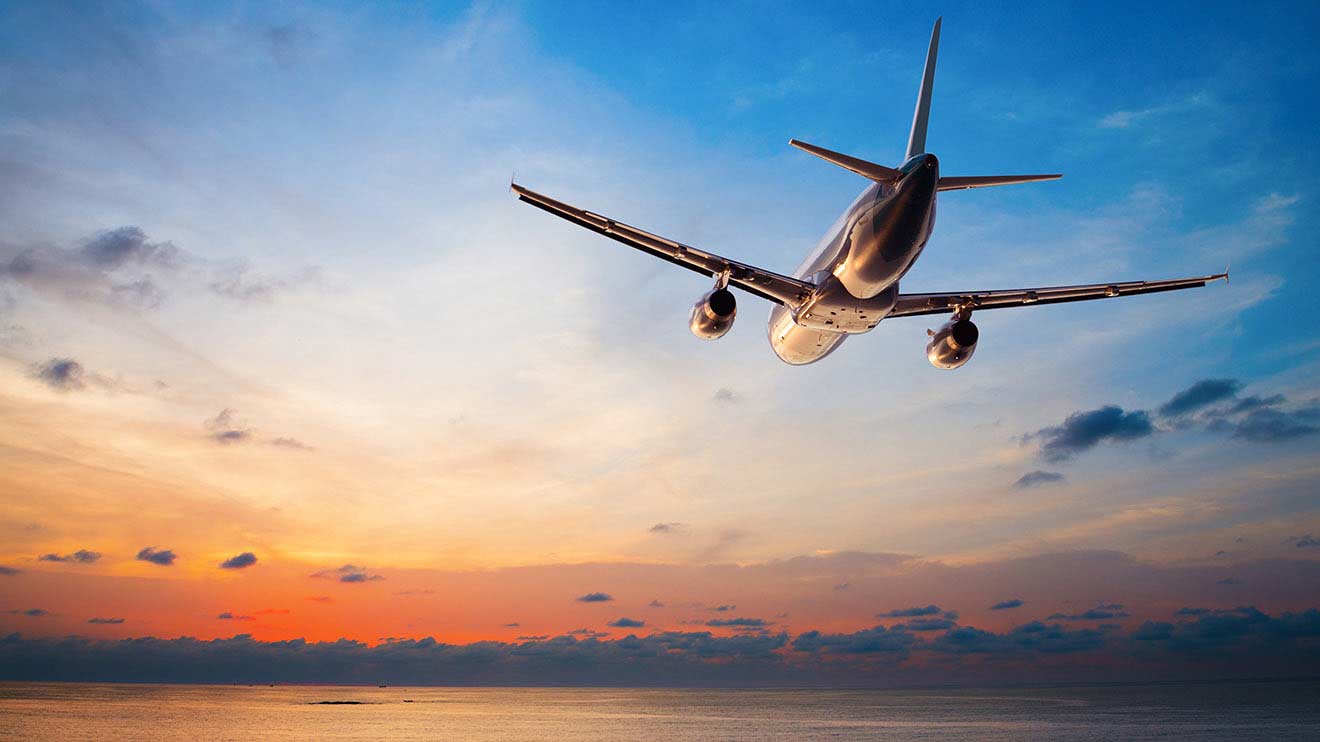 Flight booking - Chengdu to Guilin
Flight Booking from Chengdu to Guilin on economy class.

*airfares are subject to changes and flights subject to seat availability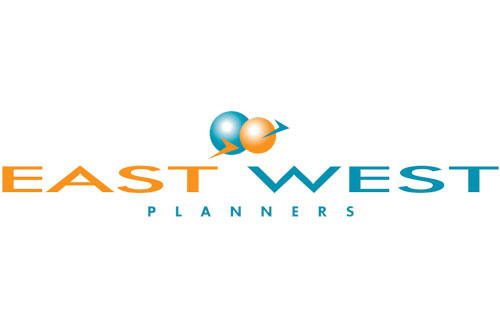 19 Days 18 Night (Beijing-Xi'an-Lhasa-Chengdu-Guilin-Shanghai-Hong Kong)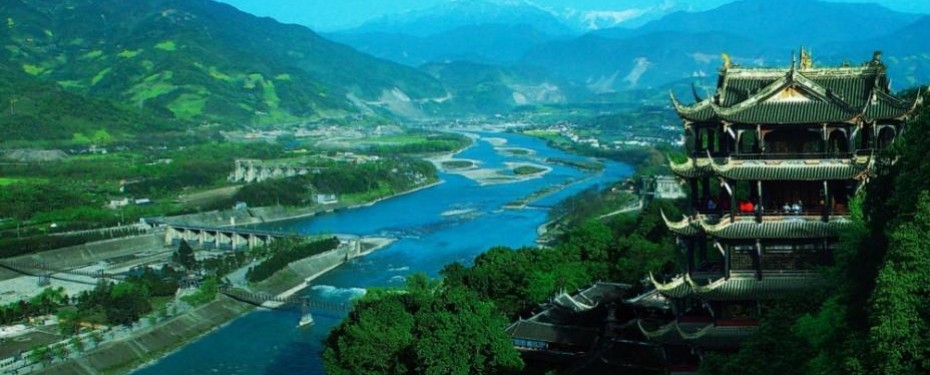 13 Days China Land Program
Navigate the oriental cities of China and discover the contrasting modernity of Shanghai against rich heritage of Beijing and Xi'an whilst enjoying the beauty of Chengdu's pandas and UNESCO World Heritage site in Hangzhou.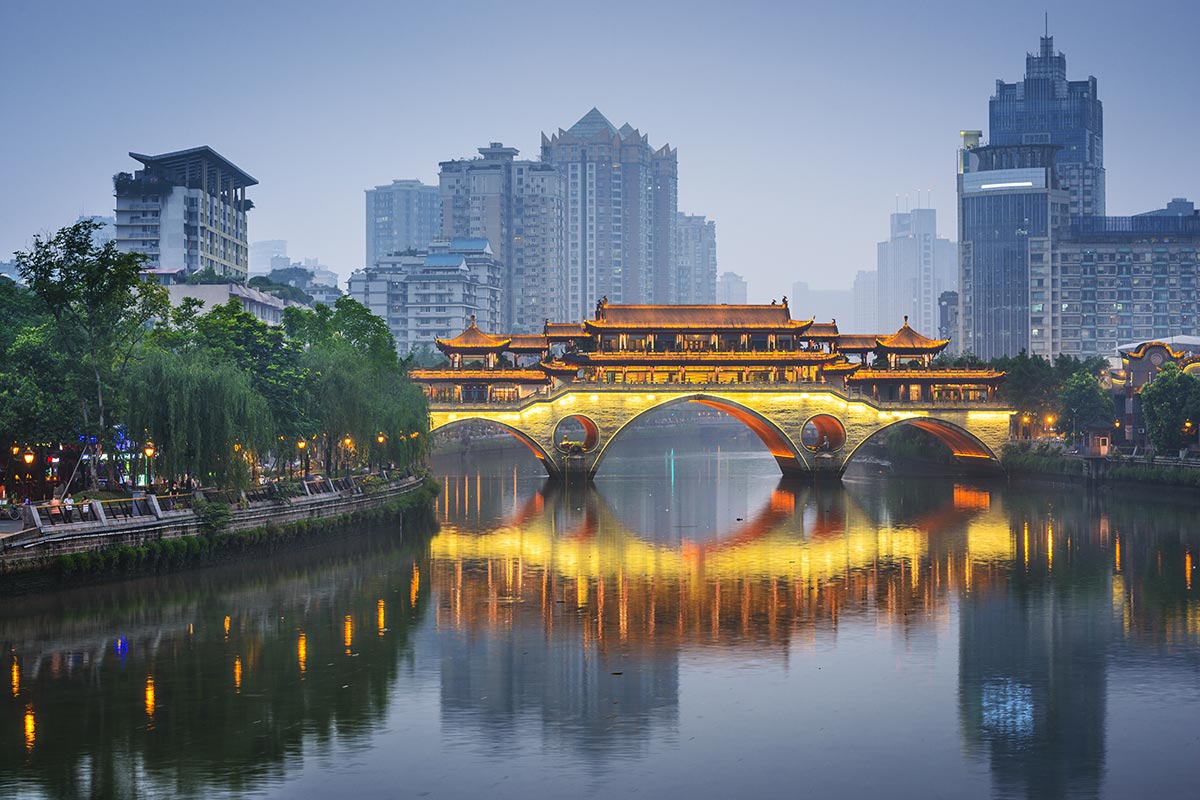 11 Days 10 Nights Chengdu Package
Embark on a 11 day journey in Chengdu, one of the most popular cities in China. Visit places that are well loved by many like the Giant Pandas breeding base, Sanxingdui Archeological Museum showcasing preserved cultural relics from the Three-Star Piles site, a full day tour at Mount Emei--one of the Four Sacred Buddhist Mountains of China and Leshan Giant Buddha Scenic Area that has been listed as a UNESCO World Heritage Site since 1996.