Recommendations
East West understands that each client have different interests and preference. Listed below are tour and package selections that will help you in planning your itinerary. These items are grouped according to the type of experience you have selected.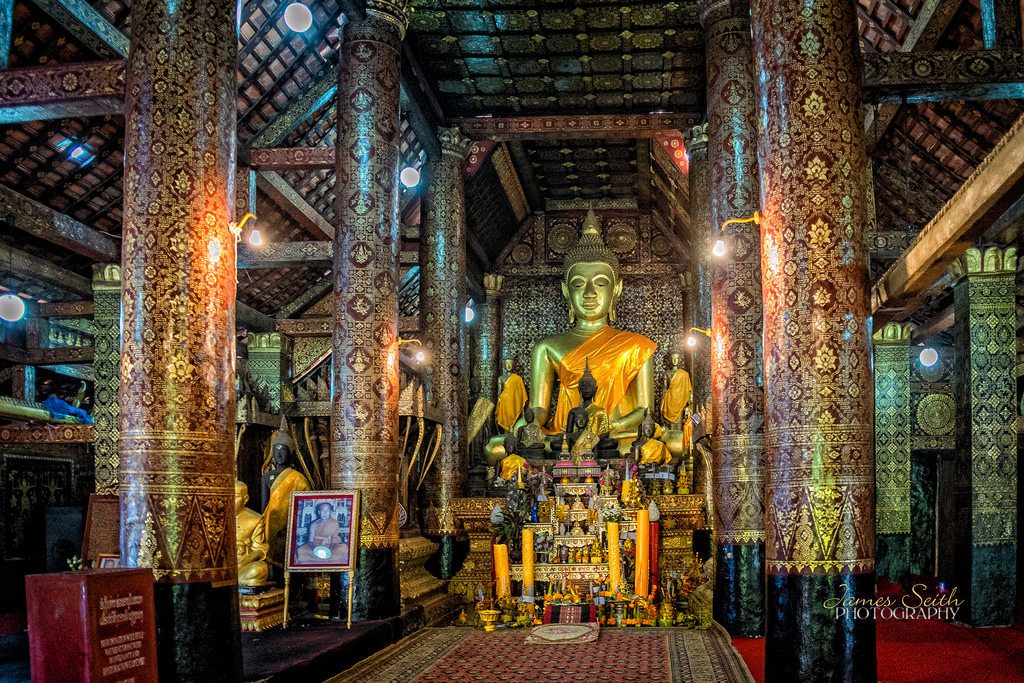 Wat Visoun
Visit the shrine of Wat Aham, Wat Mai, we then climb up to the top of Mount Phousi for an enjoyable exploration of the sacred, gilded stupa as well as a panoramic view of the city at sunset, and the Mekong River. Wat Wisunarat is Luang Prabang?s oldest temple and was once home to the Prabang Buddhas. The history of the temple is colourful with it being originally crafted from wood before being burned by Black Haw riders in 1887.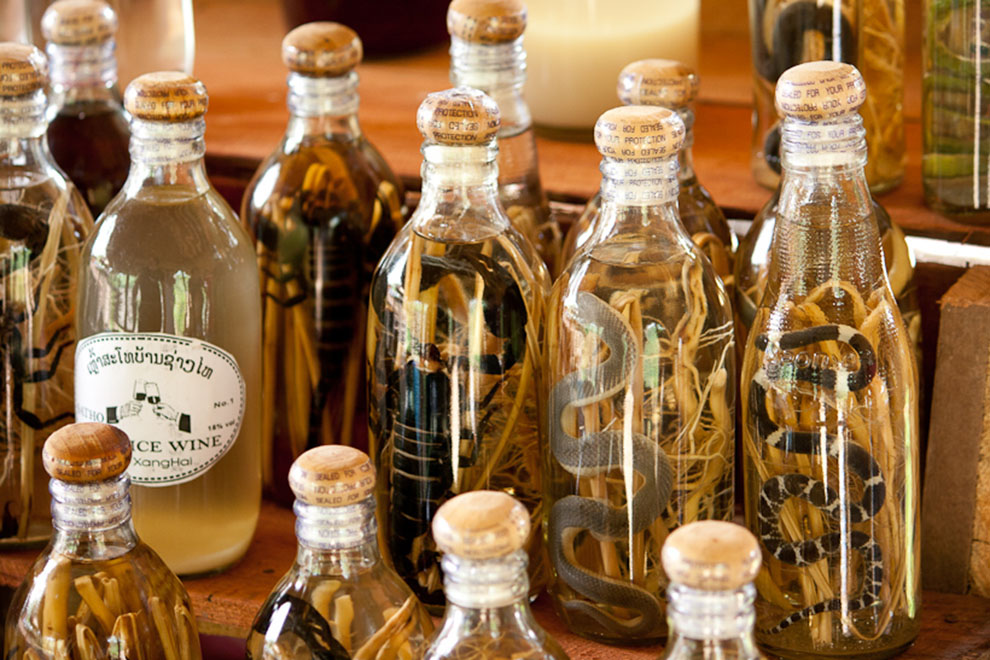 Ban Xanghai Village
Located along the Mekong River's bank near Luang Prabang, Ban Xanghai is known as "whiskey village" and also a common stop for boat trips going to visit Pak Ou Caves. Besides whisky making, this village is also famous for Saa (jute) paper making and silk weaving.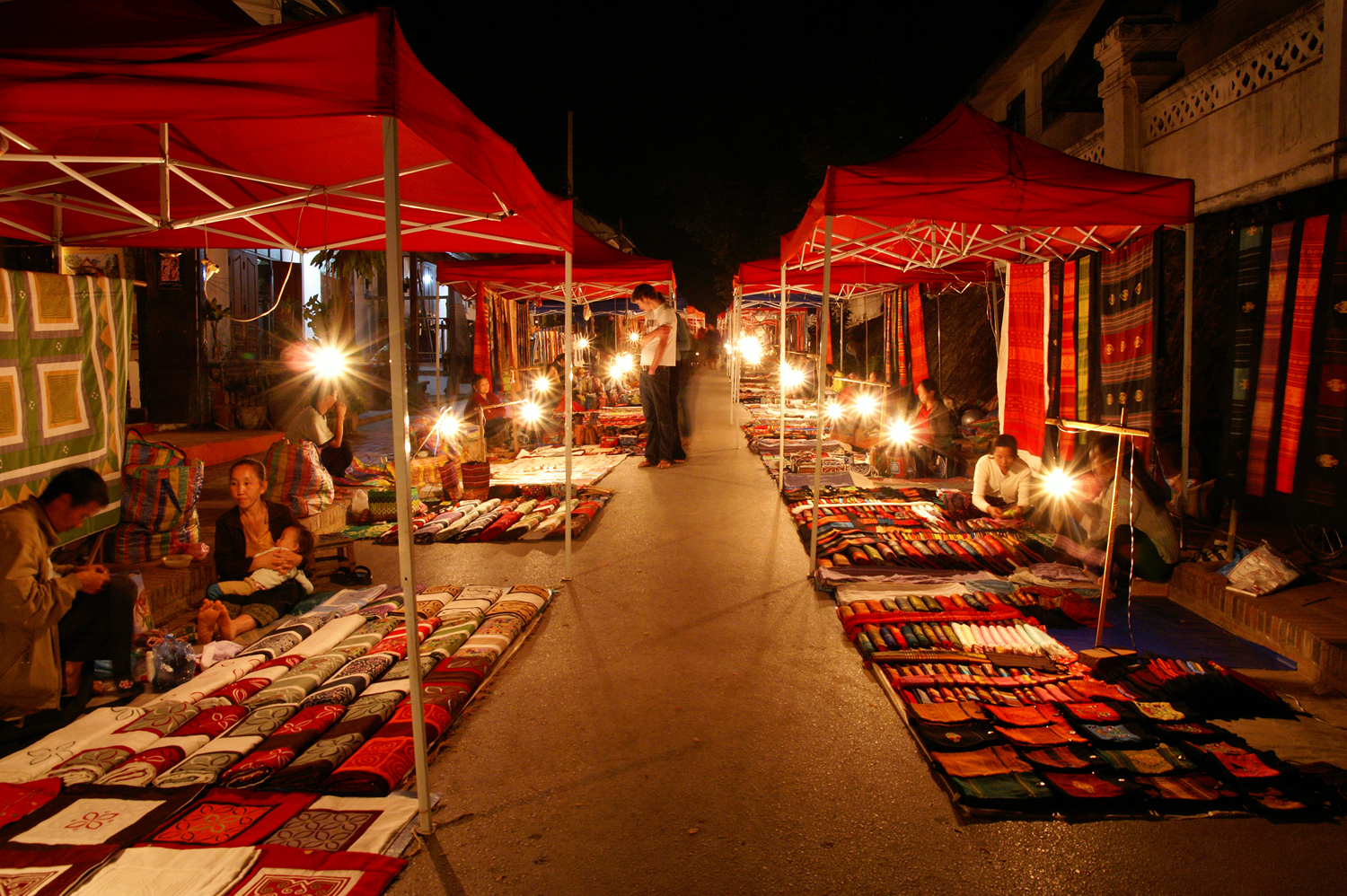 Laos Night Market
Lets explore the Night Market, where you can find a lovely selection of handmade textile made by local and hill tribe people surrounding Luang Prabang. The street is closed off to vehicles and the hill-tribe traders emerge with their various apparels, ceramics, bamboo, lamps, blankets, bed covers, handicrafts and silk scarves.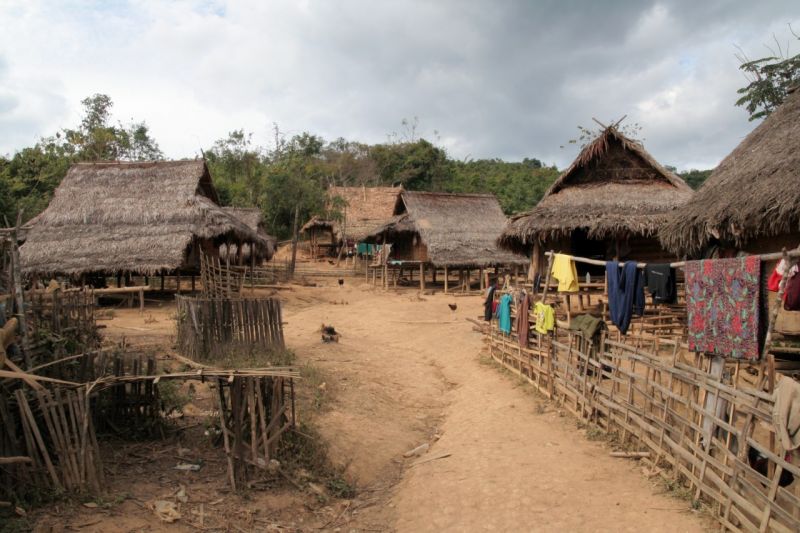 Hmong and Khamu villages
Hmong and Khamu villages have different structures and ways of life; here, we can learn about their traditions and the differences between Lao, Khamu and
Hmong culture. The multi-tiered waterfall, which takes on a striking turquoise color in the dry season, is perfect for a refreshing bath in the afternoon.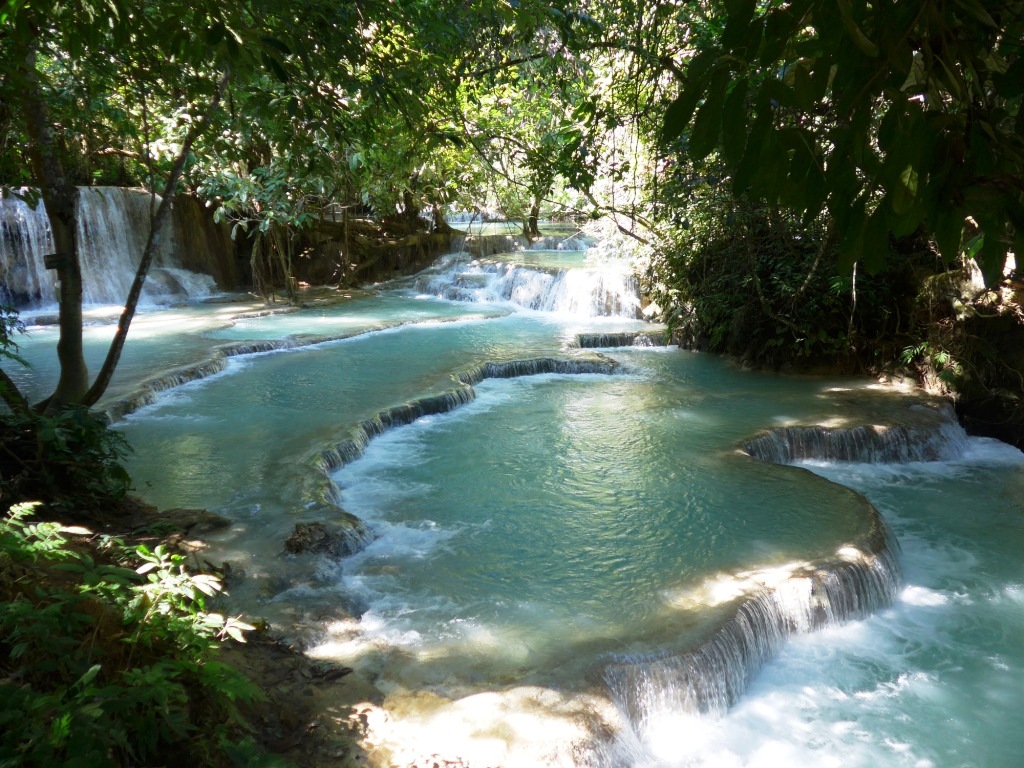 Luang Prabang - at my leisure
Enjoy Luang Prabang at your own leisure and pace. You may choose to simply relax and enjoy the facilities of your hotel or go explore the city in your own way to see what treasures you discover.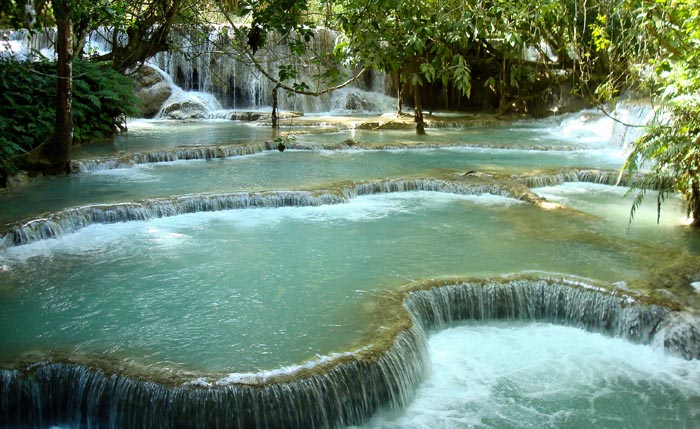 Luang Prabang village tour
Visit Wat Visoun, the 16th century temple served as a small museum for religious artifacts; Wat Aham, the early 19th century temple, whose two guardian figures at the foot of the steps which represent two characters from the Ramayana - Hanuman, the Monkey God and a fierce Yaksa; Wat Xiengthong, the 16th century temple which, more than any temples in Luang Prabang, epitomizes all the elegance and grace of Luang Prabang architecture;  

Drive (30 km South) to visit Kuangsi Waterfall, which, though not very high, is spectacular and really beautiful with its green surroundings as the preserved National park. We stop en-route visit Ban Na Oune, a small village of a hill-tribe group ?Hmong?, probably the best-known minority group in Laos. 

Just before arriving at Kuangsi waterfall, there is another village of Khmu minority group, namely Ban Tha Pane that we will visit. There is plenty of time for relaxing and a swim in cool water, before we head back to Luang Prabang in the late afternoon. Climb up Phousi Hill, the 328 steps leads to the summit of Phousi hill that dominates the sky-line of Luang Prabang overlooking the finest panoramic view in the whole Luang Prabang. 

From there, explore Street Night Bazaar, where you can find the lovely collection and handmade textile by local and hill tribe people surrounding Luang Prabang.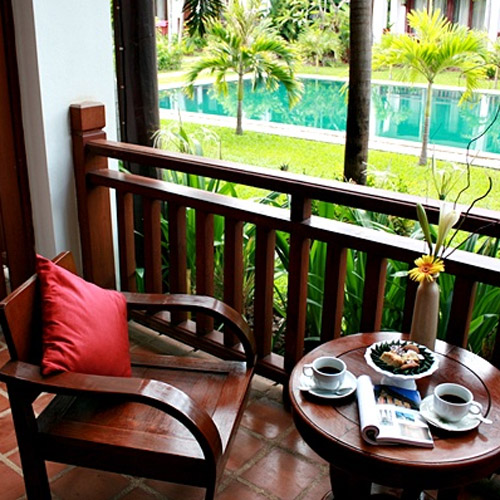 Vientiane - at my leisure
Enjoy Vientiane at your own leisure and pace. You may choose to simply relax and enjoy the facilities of your hotel or go explore the city in your own way to see what treasures you discover.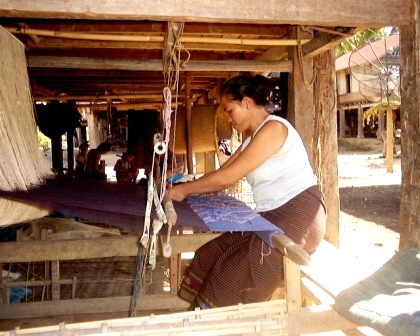 Outskirt Vientiane
Take a trip by road to outskirts of Vientiane, following the road along the bank of Mekong river to visit the Buddha park of Xieng Khuan, the park (28km East of Vientiane), containing a combination of hundred status of Hindu divinities and Buddha. 

Drive pass villages on the bank of Mekong through beautiful views of vegetable garden, tobacco plantation, etc. It?s nice makes photo stops and see rural life of local people. We also have a nice view of the Mekong Friendship Bridge as the border between Laos and Thailand. 

Return to Vientiane town and continue to visit Ban Nongbuathong the hand weaving Village.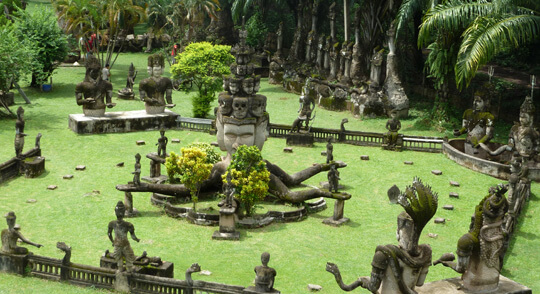 Buddha Park Vientiane
Also known as Xieng Khuan, is a sculpture park located 25 km southeast from Vientiane, Laos in a meadow by the Mekong River. Although it is not a temple (Wat), the park may be referred to as Wat Xieng Khuan, since it contains numerous religious images. The name Xieng Khuan means Spirit City where the park contains over 200 Hindu and Buddhist statues.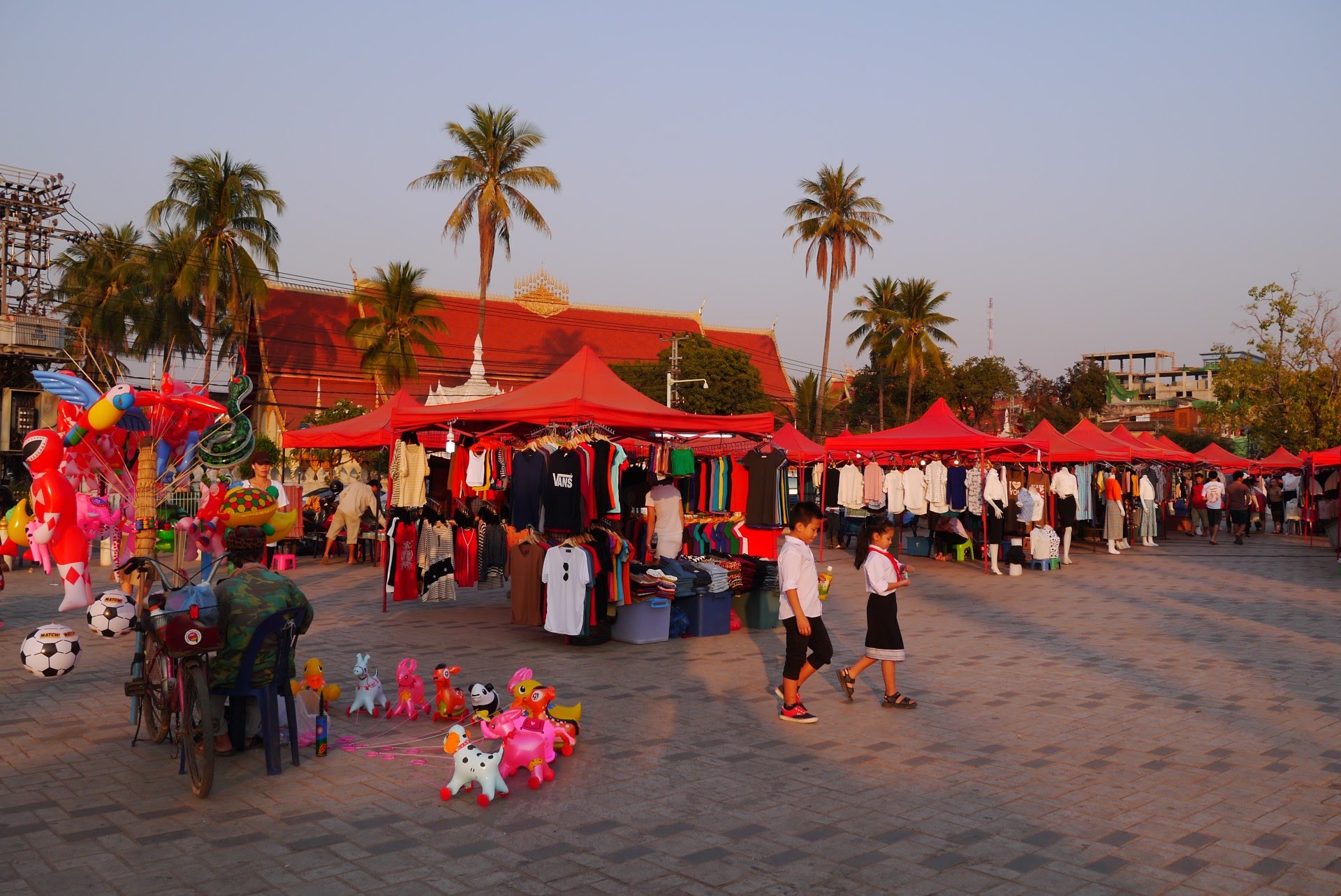 Talat Sao (Morning market)
A visit to the Morning Market is a genuine experience, with traders coming from all over Laos to sell and source products. Like any other local "souvenir markets", Talat Sao is fairly overflowing with mass-produced silks, cheap T-shirts, trinkets and other souvenir type items. Talat Sao is the market to visit if you are looking for something in particular ? although bear in mind that although the place is clean and the floors are tiled, it is not something similar to the catwalks of the western cities, not even similar to the shopping lane of Orchard road in Singapore.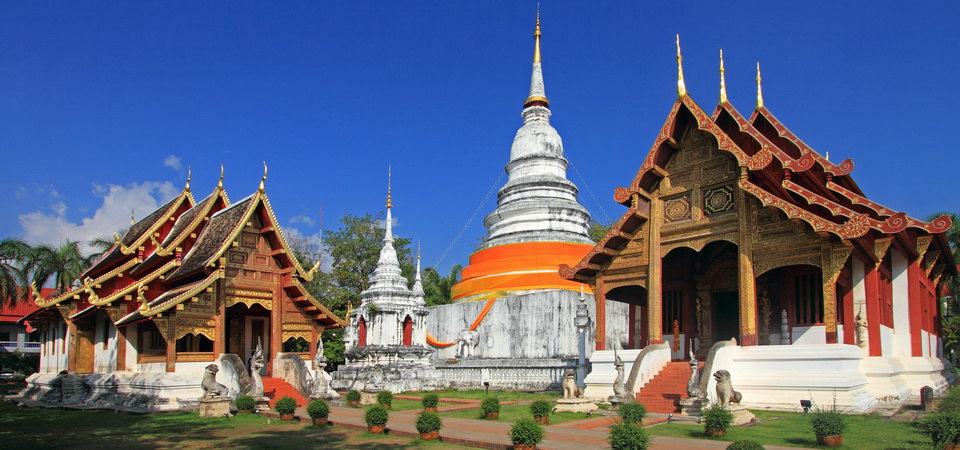 14 Days Journey to the Far East
Follow the trails unveiling the charm of South East Asia. With interesting sights and scenery from ruins, temples and rustic ambience of the local markets, take an awe-inspiring trip to Indochina where we bring you an experiential travel of a lifetime.