Recommendations
East West understands that each client have different interests and preference. Listed below are tour and package selections that will help you in planning your itinerary. These items are grouped according to the type of experience you have selected.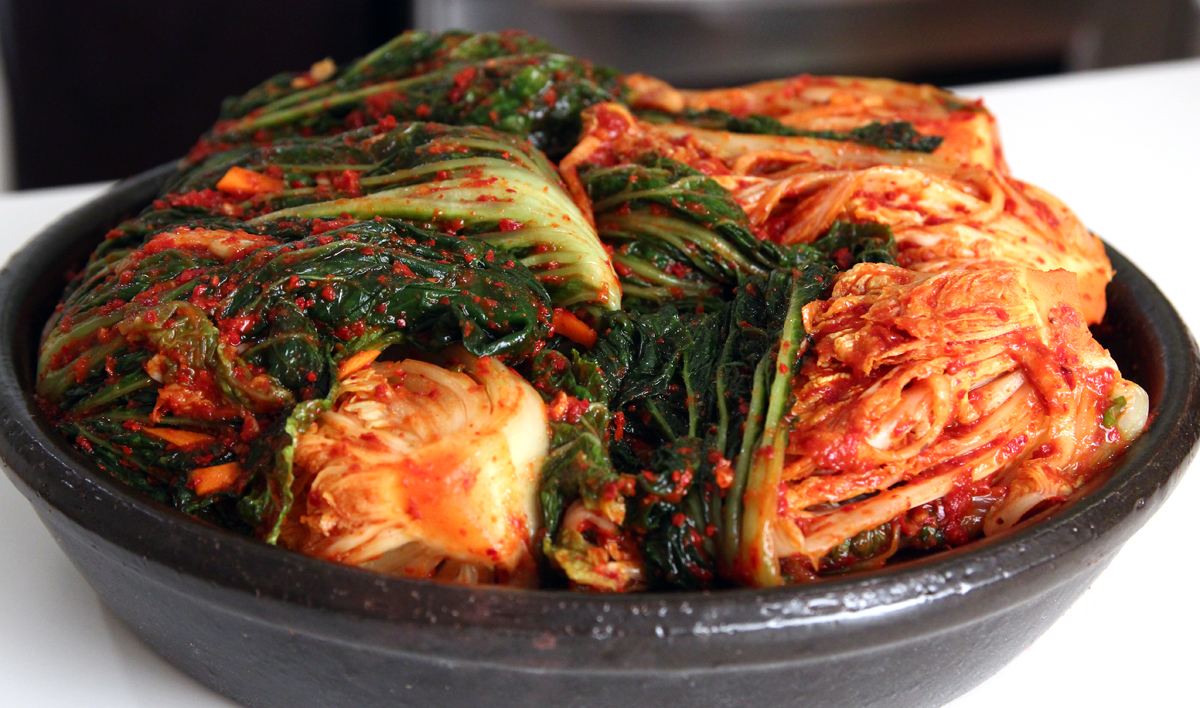 Korean Culinary Experience at the Kimchi Academy
Get schooled in Seoul and learn the art of making Kimchi. You will be surprised on all the efforts and ingredients needed in oder to make this beloved yet humble side dish.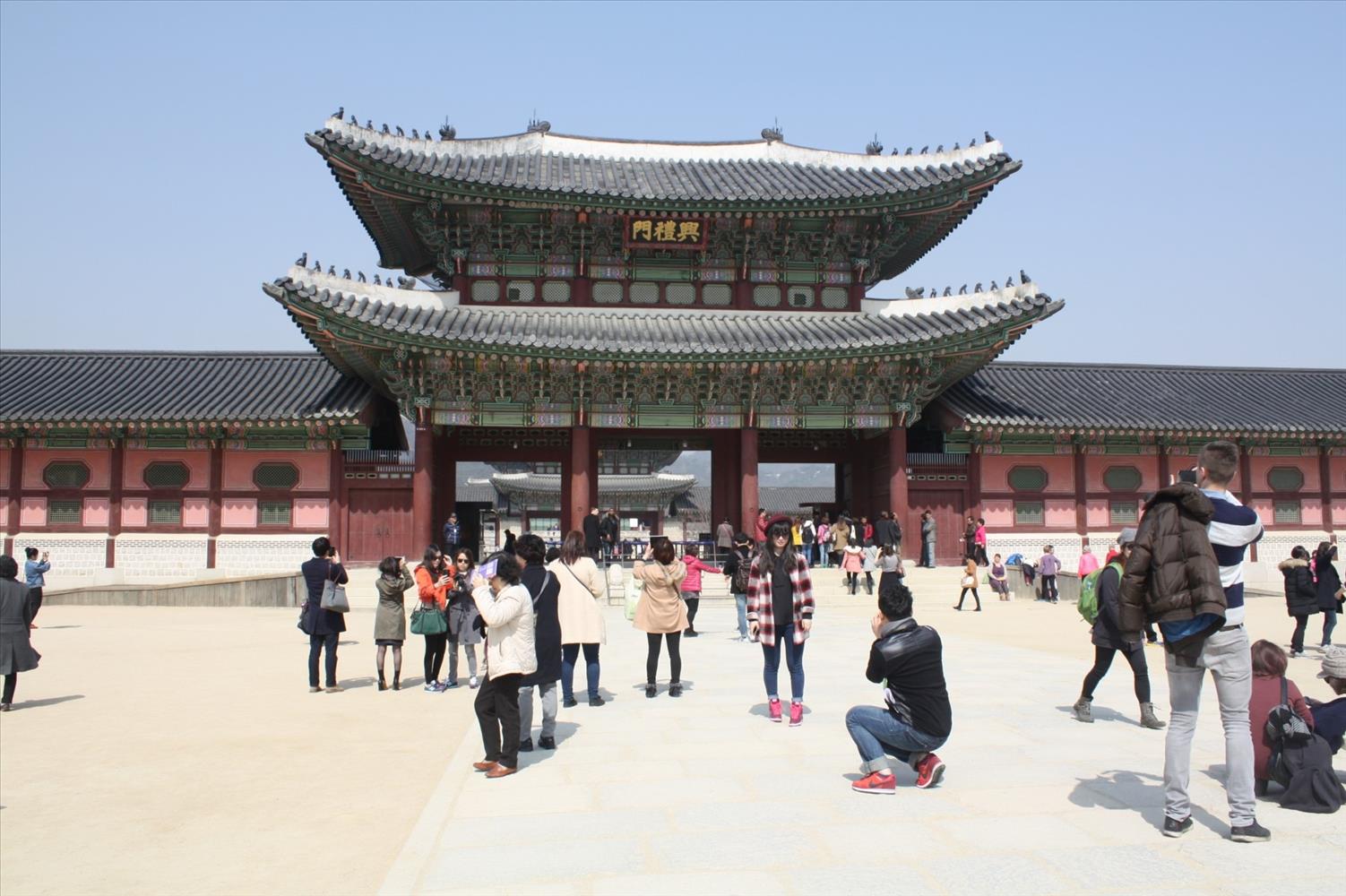 Gyeongbokyung Palace
Built in 1395, Gyeongbokgung Palace is also commonly referred to as the Northern Palace because its location is furthest north when compared to the neighboring palaces of Changdeokgung (Eastern Palace) and Gyeonghuigung (Western Palace) Palace. Gyeongbokgung Palace is arguably the most beautiful, and remains the largest of all five palaces.

The premises were once destroyed by fire during the Imjin War (Japanese Invasions, 1592-1598). However, all of the palace buildings were later restored under the leadership of Heungseondaewongun during the reign of King Gojong (1852-1919).

Remarkably, the most representative edifices of the Joseon Dynasty, Gyeonghoeru Pavilion and Hyangwonjeong Pond have remained relatively intact. Woldae and the sculptures of Geunjeongjeon (The Royal Audience Chamber) represent past sculptures of contemporary art.
Enhancement to the program: is to visit the Palace wearing the traditional Korean outfit (hanbok) and witness the changing of the guard ceremony and a bisit tot he National Folk Museum.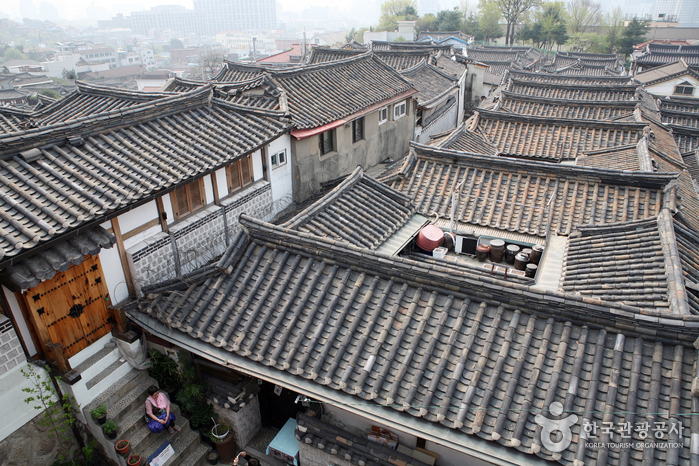 Bukchon Hanok Village with Activity Enhancements
Surrounded by Gyeongbokgung Palace, Changdeokgung Palace and Jongmyo Shrine, Bukchon Hanok Village is home to hundreds of traditional houses, called hanok, that date back to the Joseon Dynasty. The name Bukchon, which literally translates to "northern village," came about as the neighborhood lies north of two significant Seoul landmarks, Cheonggyecheon Stream and Jongno. Today, many of these hanoks operate as cultural centers, guesthouses, restaurants and tea houses, providing visitors with an opportunity to experience, learn and immerse themselves in traditional Korean culture.
Enhancements for this program is a short information session on how to make a traditional gilded book mark.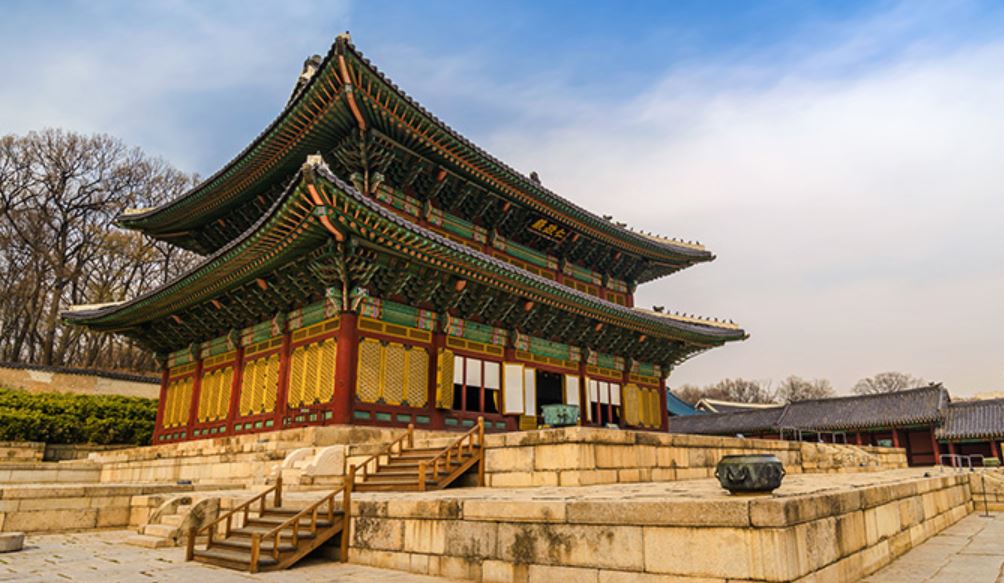 Changdeok Palace & Secret Garden
Changdeokgung Palace was built in 1405 by King Taejong, the third ruler of Joseon. All palaces in Seoul were burnt down during the Japanese invasion in 1592 and Changdeokgung Palace became the first palace to be rebuilt in 1610. Since then, it became the primary palace for about 270 years where 13 kings including the last monarch dealt with state affairs. While the main buildings of Gyeongbokgung Palace, built on flat land, were strictly laid out on a north-south axis, the buildings and pavilions of Changdeokgung, located at the foot of a mountain, were positioned more naturally, following the contours of the land. This created a more relaxed atmosphere, while maintaining the dignity of a royal palace. The whole Changdeokgung compound covers an area of about 462,000 square meters(110 acres), and the Rear Garden also known as the Secret Garden accounts for two thirds of the total grounds.

Changdeokgung Palace was designated as a UNESCO World Heritage Site in 1997 and is regarded as a masterpiece of Korean palace architecture where the buildings are in perfect harmony with the natural setting.
This program will include a visit to the secret garden (advanced booking required)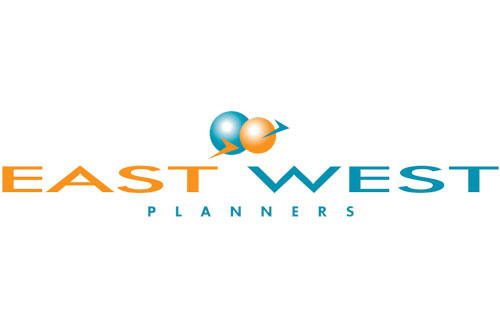 Hongdae (Hongik University Street)
Hongdae is a vibrant, energetic, and youthful neighborhood and nightlife district popular for indie music, street art, galleries, cafes, and shops. The area is named after the nearby Hongik University (Hongik Daehakgyo), one of the most prestigious fine arts universities in Korea.
Since Hongik University was built in 1948, it has gone on to be one of the top art and design schools in the country. Over the years, the Hongdae Area was developed around the university and grew into what it is today by the same artys people who lived in the area, worked in the area, or those who attended the university.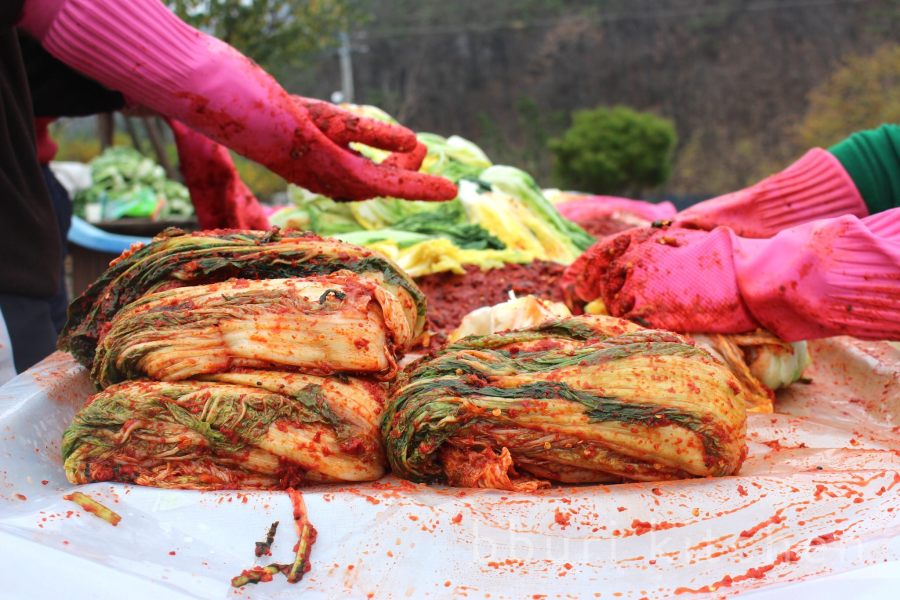 A Day as a Korean
Spend half a day as a Korean and experience the art of making Kimchi and the Korean Hanbok tranditional dressing. Between the kimchi fragrance in between your fingers and the beautiful silk against your skin, you will have an unforgettable moment for sure.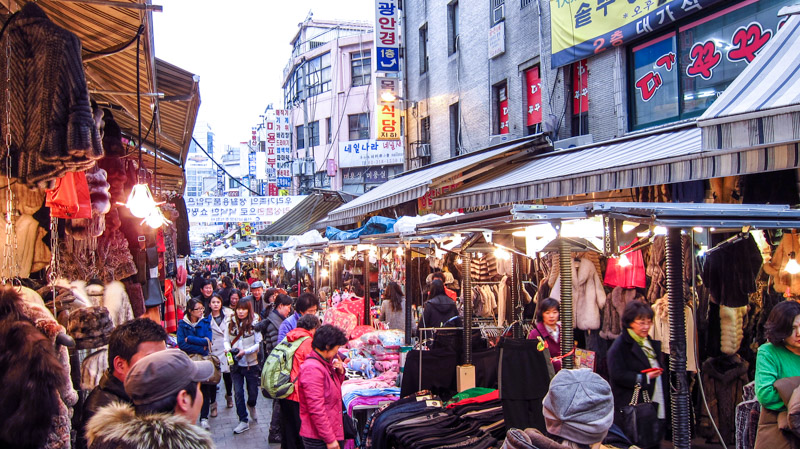 Namdaemun Market
Opened in 1964, Namdaemun Market is the largest traditional market in Korea with shops selling various goods. All products are sold at affordable prices and the stores in this area also function as wholesale markets.

Most of the goods are made directly by the storeowners. Namdaemun Market is even open overnight, from 11:00pm to 4:00am, and is crowded with retailers from all over the country. When day breaks, the site of busy shoppers bustling around the market creates a unique scene that attracts tourists worldwide. Namdaemun Market sells a variety of clothes, glasses, kitchenware, toys, mountain gear, fishing equipment, stationery, fine arts, accessories, hats, carpets, flowers, ginseng, and imported goods.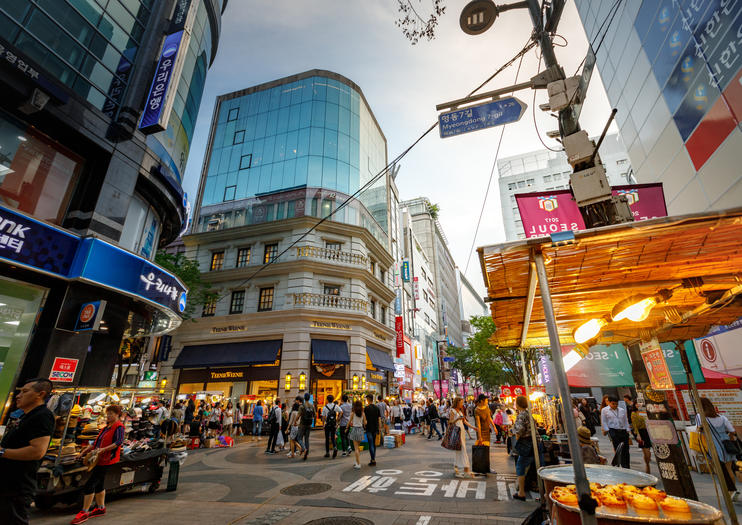 Myungdong Shopping Street
Myeong-dong is Seoul's shopping mecca and is a must-see for tourists, but it is not just a shopping destination; Myeong-dong is also a hub of commerce, banking and culture with a daytime population of 1.5-2 million. For shoppers there is a mixture of street stalls and retail outlets selling everything from high fashion to casual attire, as well as many Korean cosmetics stores offering high-quality products at competitive prices.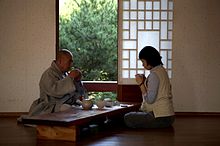 Korean Temple Life
Experience temple life Korean style with a visit to a temple, partake in a tea ceremony, meditation, Baru Gonghyang, which a fully vegan meal which is the staple meal for Buddhist Monks. We close the day with Yebul. The Buddhist ceremony called Yebul is offered to pay homage to all Buddhas and bodhisattvas. Yebul is also practiced to cultivate oneself. Buddhists offer these ceremonies twice a day, in the morning and evening. Yebul begins with the Verse of Tea, and is followed by: the Verse of Five Scents, the Mantra of Incense Offering and the Ritual of Seven Prostrations.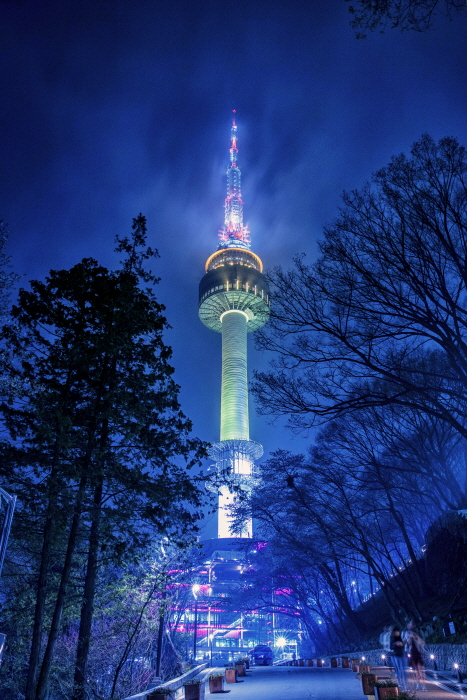 Namsan Seoul Tower
Namsan Seoul Tower was the first tower-type tourism spot in Korea. The top of the tower is at almost 480m above sea level, including Namsan Mountain (243m) and the tower's own height (236.7m), making it one of the tallest towers in the Orient. It is comprised of Seoul Tower Plaza, recently opened to public access after 40 years, and N Seoul Tower, operated by CJ Foodville since 2005. The tower was first established as a broadcast tower to send out TV and radio signals in 1969. As of now, it has become one of the representative landmarks and multi-cultural venues in Seoul.