Recommendations
East West understands that each client have different interests and preference. Listed below are tour and package selections that will help you in planning your itinerary. These items are grouped according to the type of experience you have selected.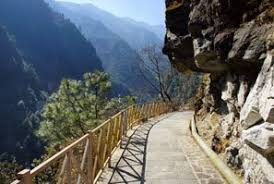 Changsan Mountain
The mountain range is noted for its rich, diverse flora. In 1991 construction began on a paved walkway running north and south from the top chairlift station near ancient Dali. This walkway passes several waterfalls and overlooks lake Erhai and the ancient city itself. This walkway is named "Jade-Cloud Road" after the cloud formations that appear over the Cang Mountain peaks. Construction was completed in 1992[3] and in 2004 a new project was launched to widen the road and increase its length.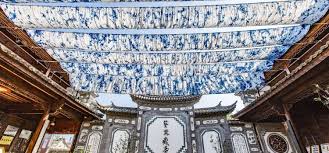 Zhoucheng Village
Zhoucheng Village is the largest and the farthest northern village of Dali City. The village has 7,571 inhabitants of 1,470 families. The entire village is in a square shape with row upon row of houses. The Yunnan Tibetan highway stretches along the village. Situated at the foot of Cangshan Mountain, the village is not far from the Butterflies' Fountain and Erhai Lake. Zhoucheng is the largest Bai Minority village in Yunnan. The houses are well preserved with blue-tile roves and grey-coated walls row in lines orderly like a comb. Zhoucheng village has long been enjoying the fame as 'Hometown of Tie-dyeing Art', which originated from the central plains area in ancient China over 1,000 years ago.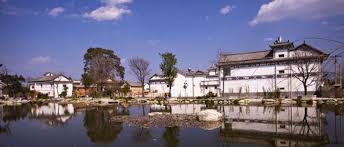 Xizhou Old Town
Just north of Dali Old Town the cozy town of Xizhou can be found right at the shores of Erhai Lake and the Wanhua Brook. Historically, it was a military fortress of Nanzhao Kingdom and a temporary palace of the King of Nanzhao. Because of its favourable geographical situation, the town used to be a commercial centre before 1949 and there were more than 140 national capitalist families among whom the Yan's, the Dong's, the Yin's and the Yang's were the biggest ones in capital. Their houses are of the typical Bai design known as "Sanfang Yizhaobi"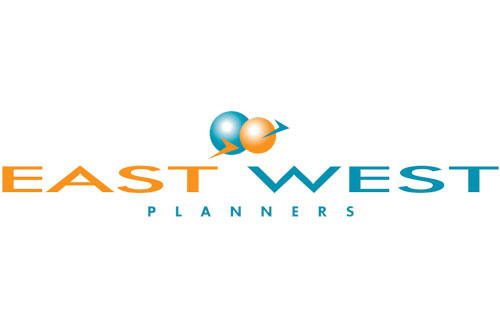 Dali Ancient City
Dali Ancient Town is one of the most famous ancient towns in China. As a major stop on the Ancient Tea Horse Road, or Southwest Silk Road, it is a town full of historic sites and traditional culture.Laid out in a grid format, Dali Old Town is easy to navigate. It is about 3 square kilometers small enough to explore fully on foot.You can spend a few hours leisurely wandering the paved streets, admiring the traditional architecture of the Bai ethnic minority, trying their local food and snacks, and buying some souvenirs.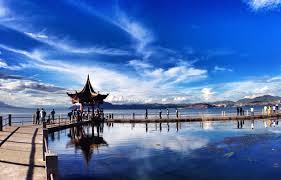 Erhai Lake
Erhai Lake is an alpine fault lake in Yunnan province, China. Its name means "Ear-shaped Sea", due to its shape as seen by locals and travelers. Erhai was also known as Yeyuze or Kunming Lake in ancient times.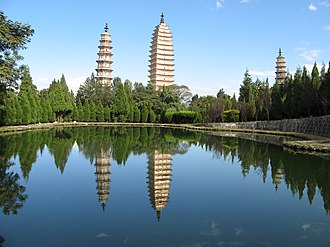 Dali Three Pagodas
The Three Pagodas are made of brick and covered with white mud. As its name implies, the Three Pagodas comprise three independent pagodas forming a symmetric triangle. This elegant, balanced and stately style is unique in China's ancient Buddhist architectures, which makes it a must-see in the tour of Dali. The Three Pagodas, which are visible from miles away, has been a landmark of Dali City and selected as a national treasure meriting preservation in China.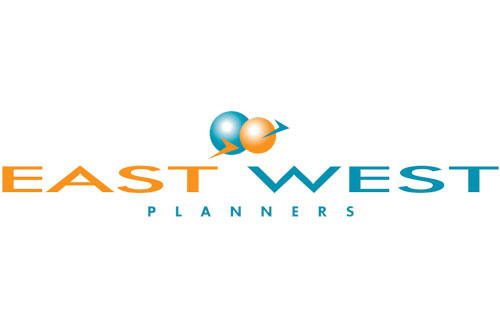 Free at Leisure in Dali
Today is free at leisure, you may choose to ejoy the hotel's facilities or eplore the city at your own pace