Recommendations
East West understands that each client have different interests and preference. Listed below are tour and package selections that will help you in planning your itinerary. These items are grouped according to the type of experience you have selected.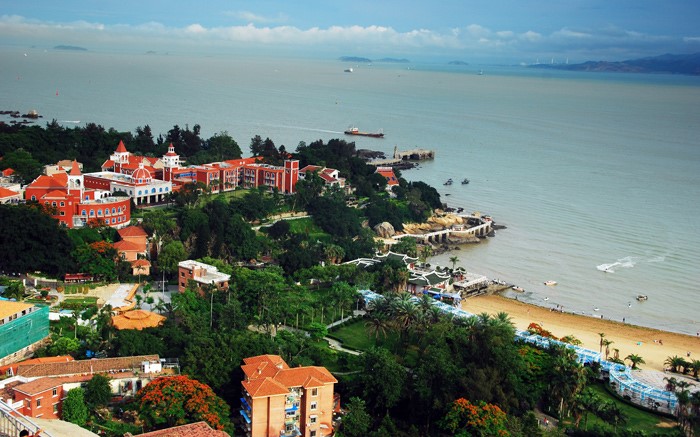 Xiamen One-Day City Tour (from Cruise Port)
In the morning, you will meet your local guide at port and visit Gulangyu Island.The island is the third largest island off the coast of Xiamen and is renowned for its beaches and winding lanes and its varied architecture. The island is on China's list of National Scenic Spots and also ranks at the top of the list of the ten most-scenic areas in the province.

After lunch, visit the South Putuo Temple. This temple was founded in the Tang dynasty 1500 years ago and is situated at the foot of Wulaofeng (Mountain of Five Old Men). It embodies the long history and culture of South-east China, and is famous as a "Temple of a thousand years". South Putuo Temple is deemed to be one of the must-go tourist places in Xiamen, Fujian Province.

If time permits, enjoy a bus tour of Amoy Circular Road and do some shopping along Zhongshan Road Pedestrian Street.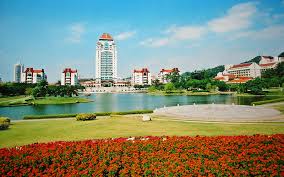 Xiamen Shore Excursion
09:00 Pick up from pier and transfer to city
09:30-10:30 Visit the South Putuo Temple
10:30-11:30 Proceed to tour the campus of Xiamen University
11:30-13:00 Lunch at local restaurant
13:00-14:30 Head for Zeng Cuo An fishing village and tour around.
14:30-15:30 Ride to Marine Pearl Tower and have a best bird-eye view for Xiamen city on its viewing deck.
15:30-16:00 Transfer back to the pier.

South Putuo Temple
Situated at the foot of Wulaofeng (Mountain of Five Old Men) and facing the sea, South Putuo Temple is deemed to be one of the must-go tourist places in Xiamen, Fujian Province. Even if you are not interested in Buddhism, you will find the place a scenic area providing you with a refreshing experience.

Xiamen University
Boasted one of the most picturesque campus in China, Xiamen University was founded in 1921 and is the first university in China founded by overseas Chinese. The main campus is located in Siming District in southwestern Xiamen. It is situated at the foothills of mountains, facing the ocean and surrounded by Xiamen's bay. The main campus is picturesque with beautiful scenery and parks and is one of the main tourist attractions in Xiamen, itself a popular tourist destination.

Zeng Cuo An Fishing Village
Once a small fishing village in the southeast of Xiamen Island, Zeng Cuo An, an urban village of Xiamen, has been developed into a famous B&B village and a paradise for artistic people from across China in just a few years. The traditional culture of the village is well preserved and it attract more and more artist, student and literary youth to come and stay.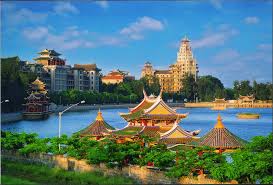 Xiamen - at my leisure
Enjoy Xiamen at your own leisure and pace. You may choose to simply relax and enjoy the facilities of your hotel or go explore the city in your own way to see what treasures you discover.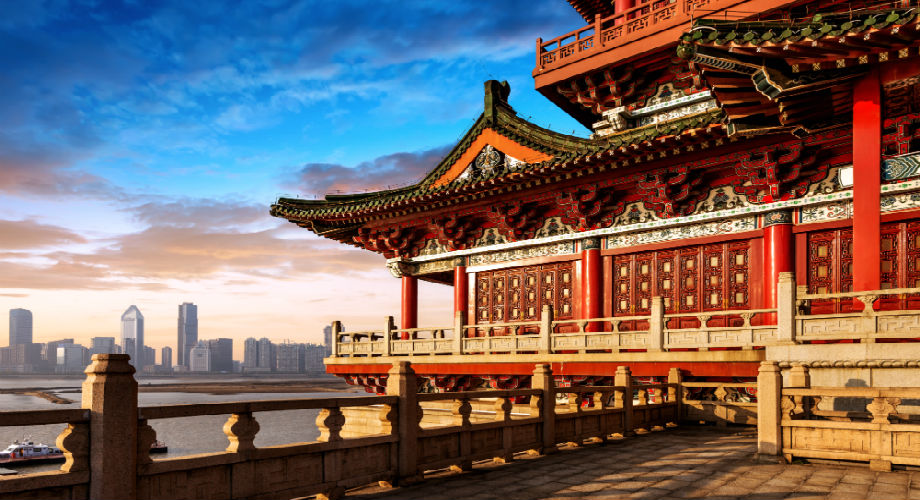 Shore excursion, Beijing, Shanghai, Xiamen & Hong Kong
This package will take you through all the popular sites in Beijing, Shanghai, Xiamen and Hong Kong. It is especially designed for the foodie who not only love to eat but also love learn about the Chinese cuisine. Experience hands on cooking classes throughout different cities and discover what makes each of the special.