Recommendations
East West understands that each client have different interests and preference. Listed below are tour and package selections that will help you in planning your itinerary. These items are grouped according to the type of experience you have selected.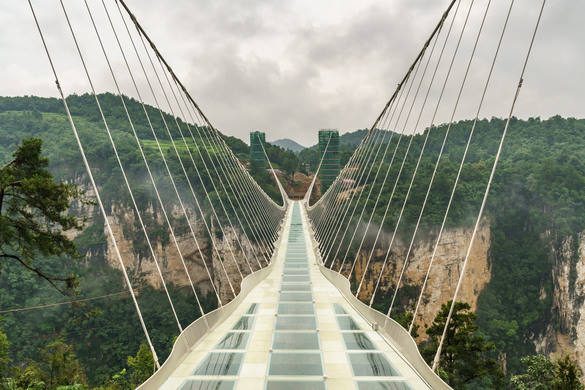 Zhang Jia Jie Grand Canyon & Baofeng Lake
Enjoy a morning view of the Zhang Jia Jie Grand Canyon completed with aesthetically pleasing cliffs, caves, streams, and lakes. Take time to observe flora and fauna of this natural museum of the northern temperate zone. Slide down to the bottom of the hill where you have the opportunity to cross a half-mile glass bridge that is built between two mountains of the Zhang Jia Jie Grand Canyon.The glass bridge is not for the faint of heart as it is 375 meters long and 6 meters wide and 300 meters above ground). Afterward, visit Baofeng Lake where you would enjoy a boat ride on the lake.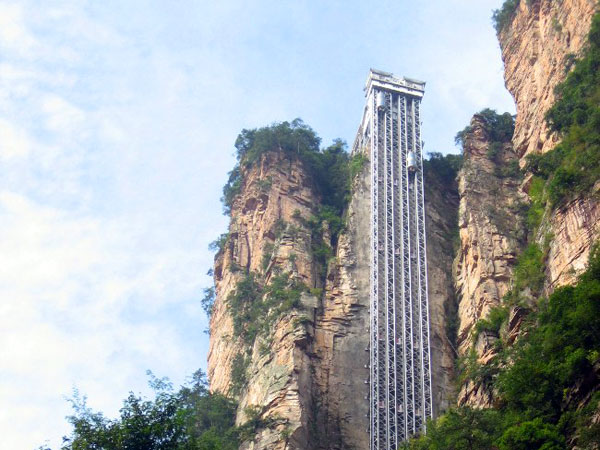 Zhang Jia Jie Adventure
Start the day at Zhangjiajie National Forest Park,where you will take the park green bus to Bailong Elevator Station, the tallest outdoor elavator in the world. You will ascend to the Yuanjiajie Mountain (Bailong Lift Sightseeing Terrace) by the glass elevator built into the side of the mountain. On the summit, you will take about 2.5 hours hiking to discover the Pillar of the Southern sky, officially renamed as Avatar Hallelujah Mountain due to its inspiration behind the "Hallelujah Mountains" seen in the Blockbuster movie, Avatar. Proceed to the Platform or Forgetfulness to enjoy the nearby peak views and then walk across the Number 1 Bridge under Heaven.

Lunch will be your own order and expense at the local restaurant, then take a green bus get to Tianzi Mountain where you will visit the imperial brush, Xihai stone forest, fairy lady present flowers. Then finish your trip by tianzi cable car.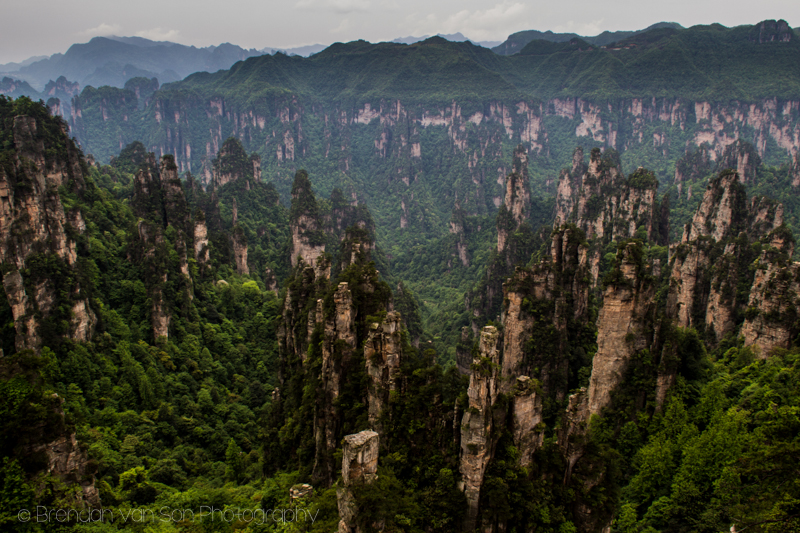 Zhang Jia Jie - at my leisure
Enjoy Zhang Jia Jie at your own leisure and pace. You may choose to simply relax and enjoy the facilities of your hotel or go explore the city in your own way to see what treasures you discover.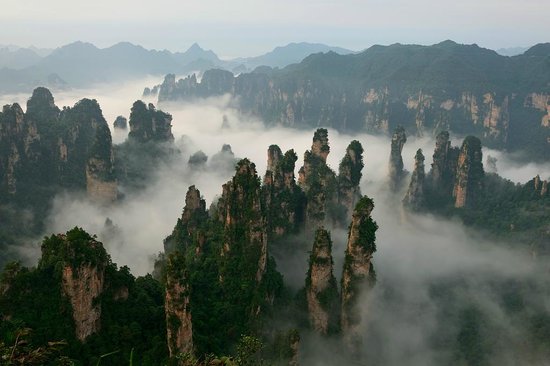 4 Days 3 Nights Zhangjiajie Adventure
Zhangjiajie, a city in the northwest of China's Hunan province, is home to the famed Wulingyuan Scenic Area. This protected zone encompasses thousands of jagged quartzite sandstone columns, many of which rise over 200m, as well as caves filled with stalactites and stalagmites. Wulingyuan also encompasses forests, rivers, waterfalls and 2 large natural land bridges, as well as endangered plant and animal species.