Recommendations
East West understands that each client have different interests and preference. Listed below are tour and package selections that will help you in planning your itinerary. These items are grouped according to the type of experience you have selected.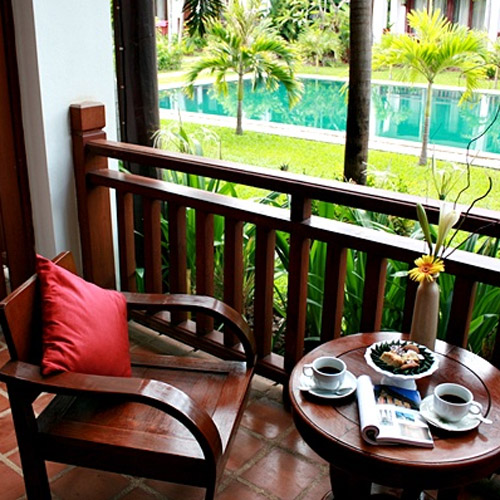 Vientiane - at my leisure
Enjoy Vientiane at your own leisure and pace. You may choose to simply relax and enjoy the facilities of your hotel or go explore the city in your own way to see what treasures you discover.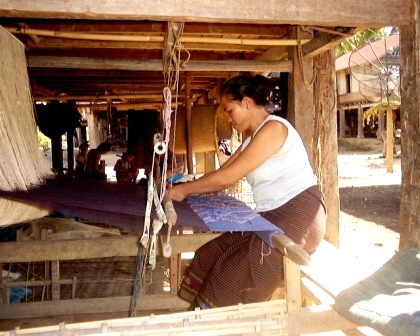 Outskirt Vientiane
Take a trip by road to outskirts of Vientiane, following the road along the bank of Mekong river to visit the Buddha park of Xieng Khuan, the park (28km East of Vientiane), containing a combination of hundred status of Hindu divinities and Buddha. 

Drive pass villages on the bank of Mekong through beautiful views of vegetable garden, tobacco plantation, etc. It?s nice makes photo stops and see rural life of local people. We also have a nice view of the Mekong Friendship Bridge as the border between Laos and Thailand. 

Return to Vientiane town and continue to visit Ban Nongbuathong the hand weaving Village.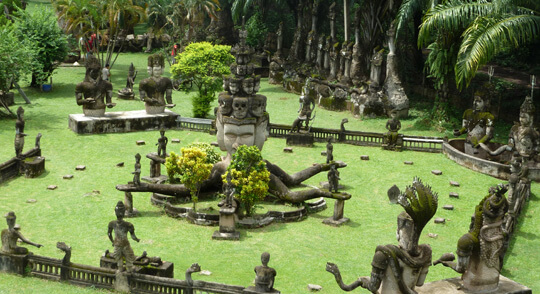 Buddha Park Vientiane
Also known as Xieng Khuan, is a sculpture park located 25 km southeast from Vientiane, Laos in a meadow by the Mekong River. Although it is not a temple (Wat), the park may be referred to as Wat Xieng Khuan, since it contains numerous religious images. The name Xieng Khuan means Spirit City where the park contains over 200 Hindu and Buddhist statues.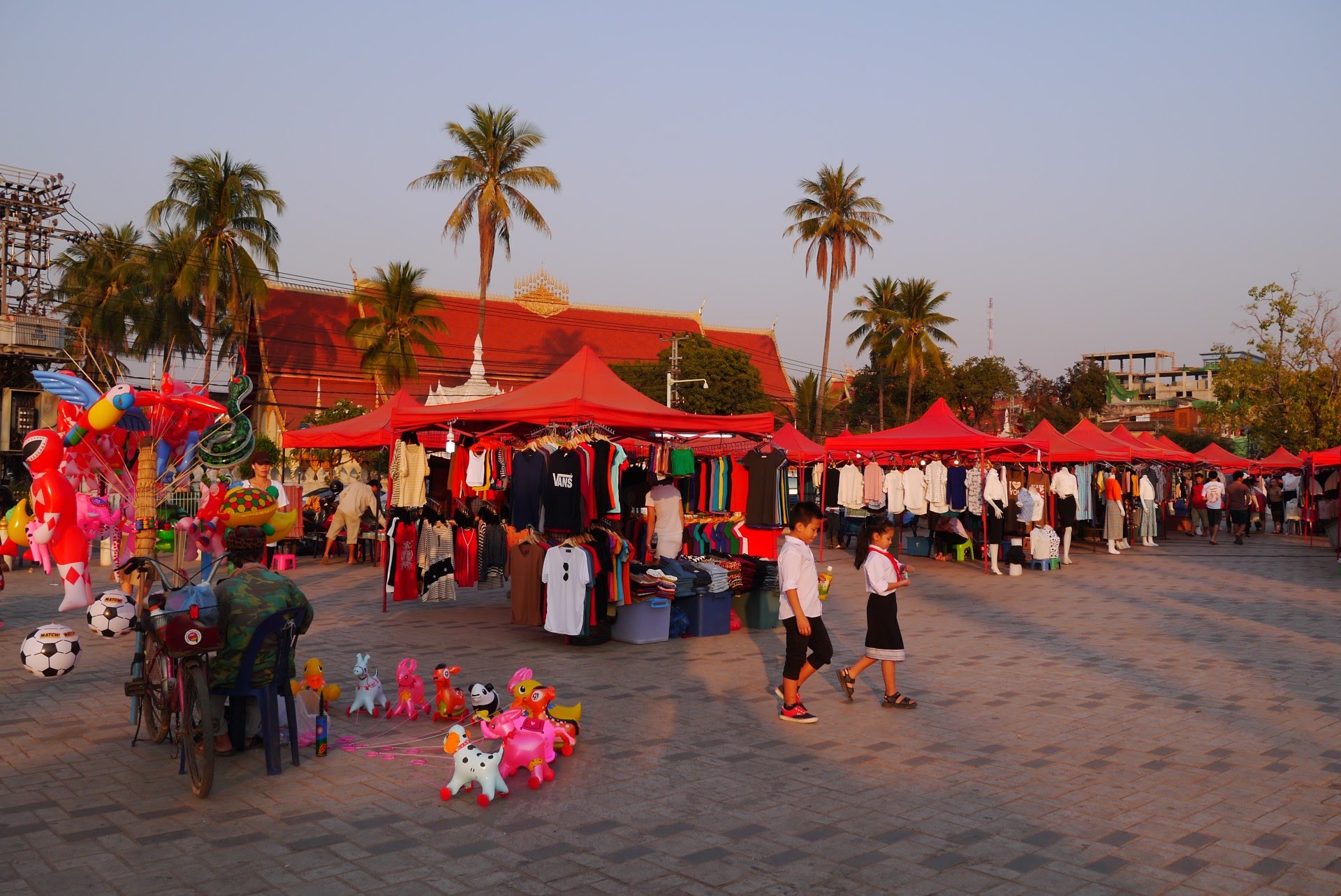 Talat Sao (Morning market)
A visit to the Morning Market is a genuine experience, with traders coming from all over Laos to sell and source products. Like any other local "souvenir markets", Talat Sao is fairly overflowing with mass-produced silks, cheap T-shirts, trinkets and other souvenir type items. Talat Sao is the market to visit if you are looking for something in particular ? although bear in mind that although the place is clean and the floors are tiled, it is not something similar to the catwalks of the western cities, not even similar to the shopping lane of Orchard road in Singapore.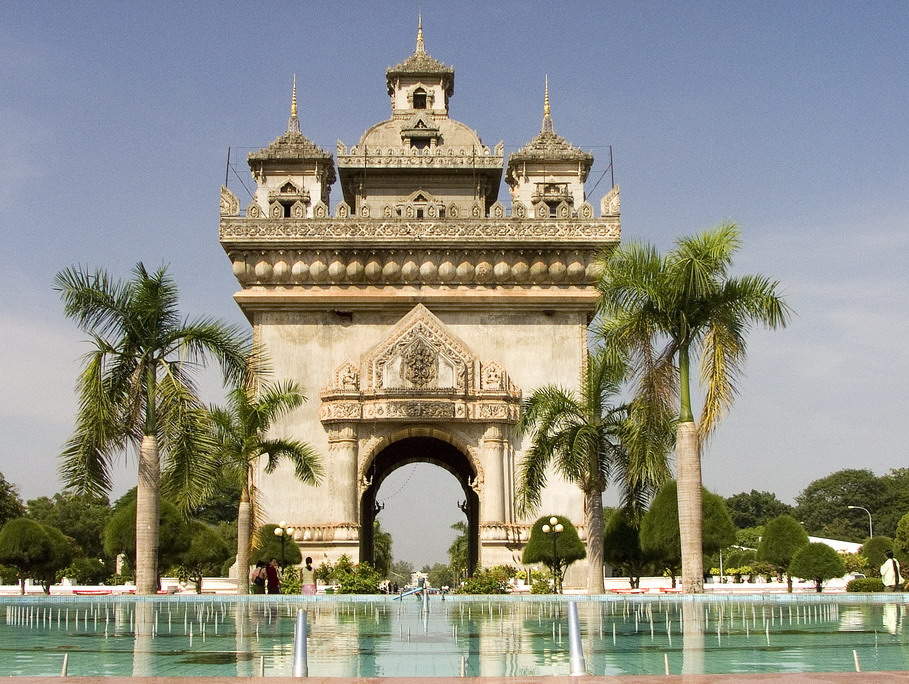 Patuxay Monument
Is a war monument in the centre of Vientiane, Laos. The Patuxai is dedicated to those who fought in the struggle for independence from France. In romanising the name from the Laotian language, it is variously transliterated as Patuxai, Patuxay, Patousai and Patusai. It is also called Patuxai Arch or the Arc de Triomphe of Vientiane as it resembles the Arc de Triomphe in Paris. However, it is typically Laotian in design, decorated with mythological creatures such as the kinnari (half-female, half-bird).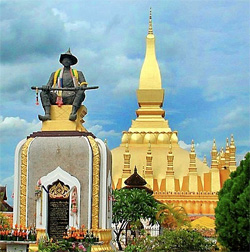 Pha That Luang or That Luang Stupa
Is a gold-covered large Buddhist stupa in the centre of Vientiane, Laos and is generally regarded as the most important national monument in Laos and a national symbol. 

Looking more like a fortress surrounded by high walls, it features two temples with the main stupa, the top of which is covered with gold leaf, standing 148 feet tall. This beautiful architecture is in Lao style, influenced by Buddhist beliefs ? these include finely-gilded, red-lacquer doors, pointed lesser stupas, many Buddha images and beautiful flower and animal images.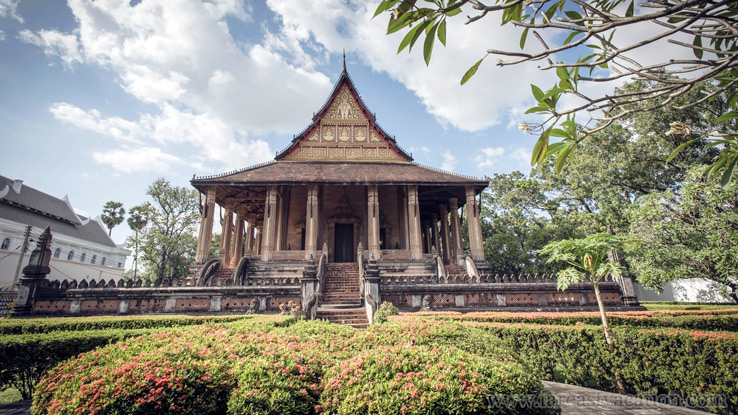 Wat Hor Prakeo
One of the most impressive and interesting amongst temples in Vientiane is the Wat Ho Phra Keo. It was originally constructed in 1565 as the Lao royal family?s personal chapel, and as a home for the Emerald Buddha after it was snatched from northern Siam (Thailand). Today, this temple is not used for religious purposes but it now serves as a museum.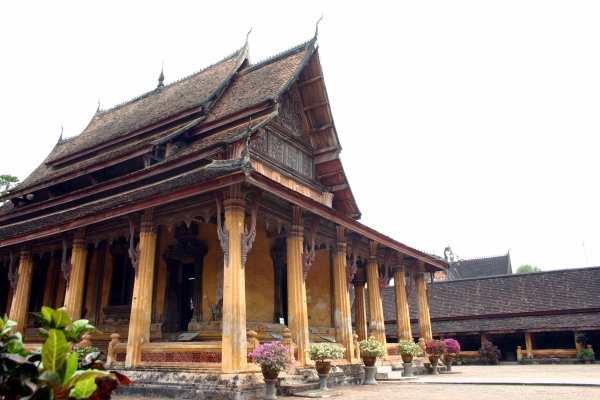 Wat Sisaket
Famous for its cloister wall housing thousands of tiny Buddha images and rows with hundreds of seated Buddhas, this temple consists of more than 6800 Buddhas. These images mainly date from the 16th and 19th centuries and come in all sizes and are made from wood, stone and bronze. But the temple is not only famous for the interior walls of the cloister but it also has beautiful architecture and layout with history dated back to 1818. Among the many interesting features there are its lovely surrounding verandas, an ornate five-tiered roof, a drum tower, a small library building with a Burmese-style roof and the flowered ceiling of the ordination hall.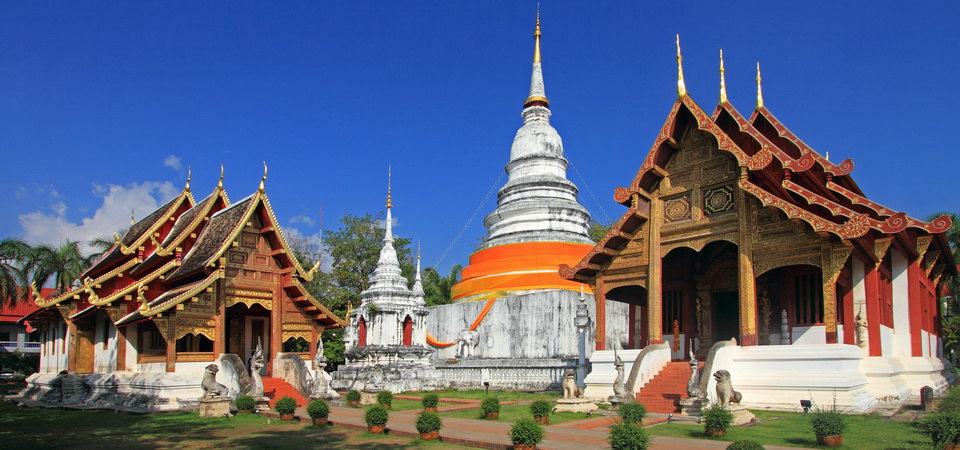 14 Days Journey to the Far East
Follow the trails unveiling the charm of South East Asia. With interesting sights and scenery from ruins, temples and rustic ambience of the local markets, take an awe-inspiring trip to Indochina where we bring you an experiential travel of a lifetime.