Recommendations
East West understands that each client have different interests and preference. Listed below are tour and package selections that will help you in planning your itinerary. These items are grouped according to the type of experience you have selected.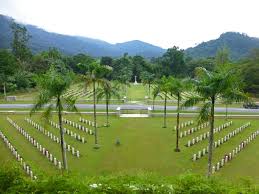 CWGC Taiping War Cemetery
The Taiping War Cemetery is the final resting place for Allied personnel who were killed during World War II, particularly the Malayan Campaign and the Japanese occupation of Malaya. Servicemen who died after the war or during their posting in northern Malaya prior to the Malayan Emergency are also interred here. 

There are more than 850 World War II casualties commemorated in this cemetery, including more than 500 who remain unidentified.