Recommendations
East West understands that each client have different interests and preference. Listed below are tour and package selections that will help you in planning your itinerary. These items are grouped according to the type of experience you have selected.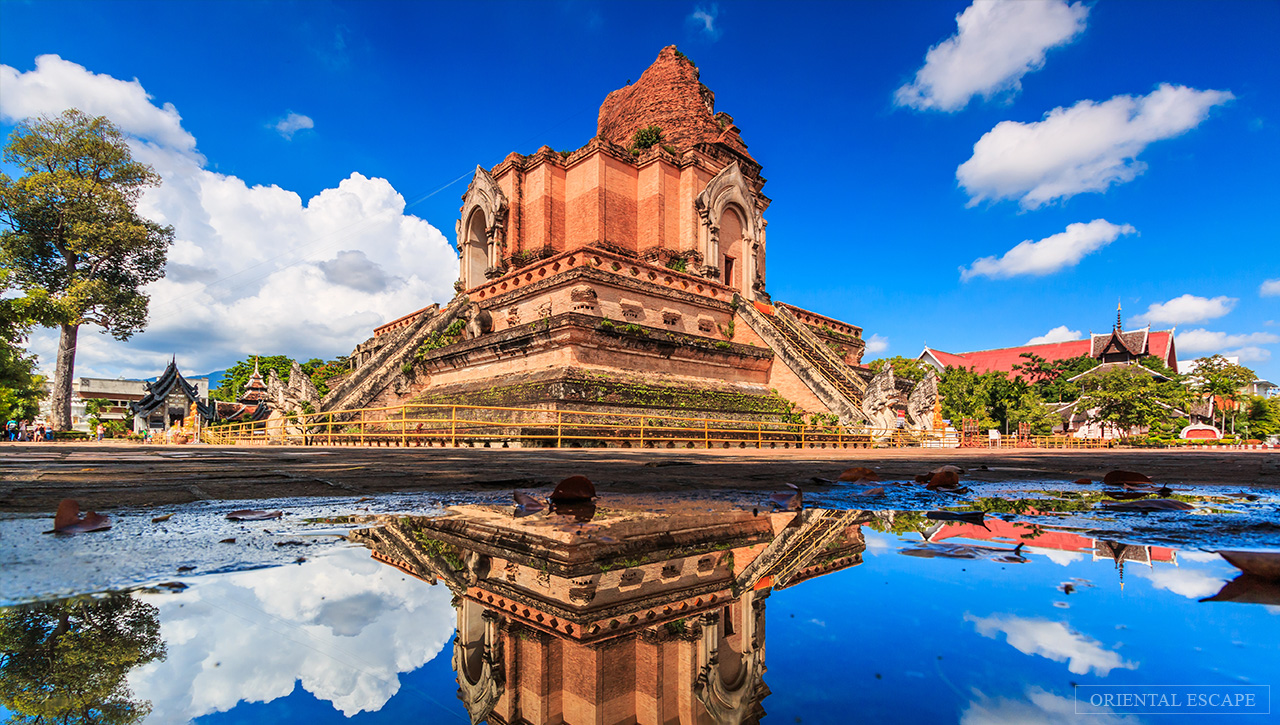 Doi Suthep and City Temples
Heading to the Wat Prathat Doi Suthep, the most important and famous temple in Chiang Mai. The tour begins with a pleasant wildly driving up 3,500 feet above sea level to the sacred temple of Doi Suthep. A panoramic view of the city and the surrounding countryside can be seen from the temple grounds.
Next, proceed to explore Chiang Mai old town, visit two of the most famous monasteries in Chiang Mai and be enthralled by the beauty of these spectacular yet delicate Northern Thai architectural works of art: Wat Phra Sing and Wat Chedi Luang. Transfer to local fresh market and walk around Warorot Fresh Market to see local trade of food and flower. You will have a chance to taste local food like fruits, sticky rice, grilled pork, Thai sausage etc.
Return to hotel.
Evening free at leisure.
Overnight at the hotel in Chiang Mai.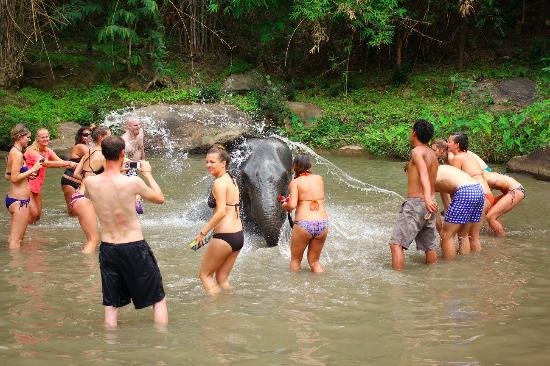 Elephant Sanctuary & Trekking
Elephants sanctuary aimed to save the elephant from living with fear,and bring elephant back to their home in naturally remote area and living there peacefully. After arriving at the venue, you will change into the uniform provided. Then, learn basic information about the elephant and the sanctuary. Introduce to the elephant, feeding by hand and being with them closely. Mud bathing and take a walk along with the elephant, let them roaming and eat natural grass in the forest. Bathe and swim with them. Have lunch at the sanctuary. Then start trekking along the scenic trail to the rafting camp and raft for 1 hour.
Pick up at hotel lobby in the evening.
Khantoke Dinner & Traditional Performance
Next, ending the day with a Khantoke Dinner, a customary northern Thai Style of eating with food being served in large platters at low tables while sitting on mats on the floor. Tasting northern style food and enjoy local dances of north.
Overnight at the hotel in Chiang Mai.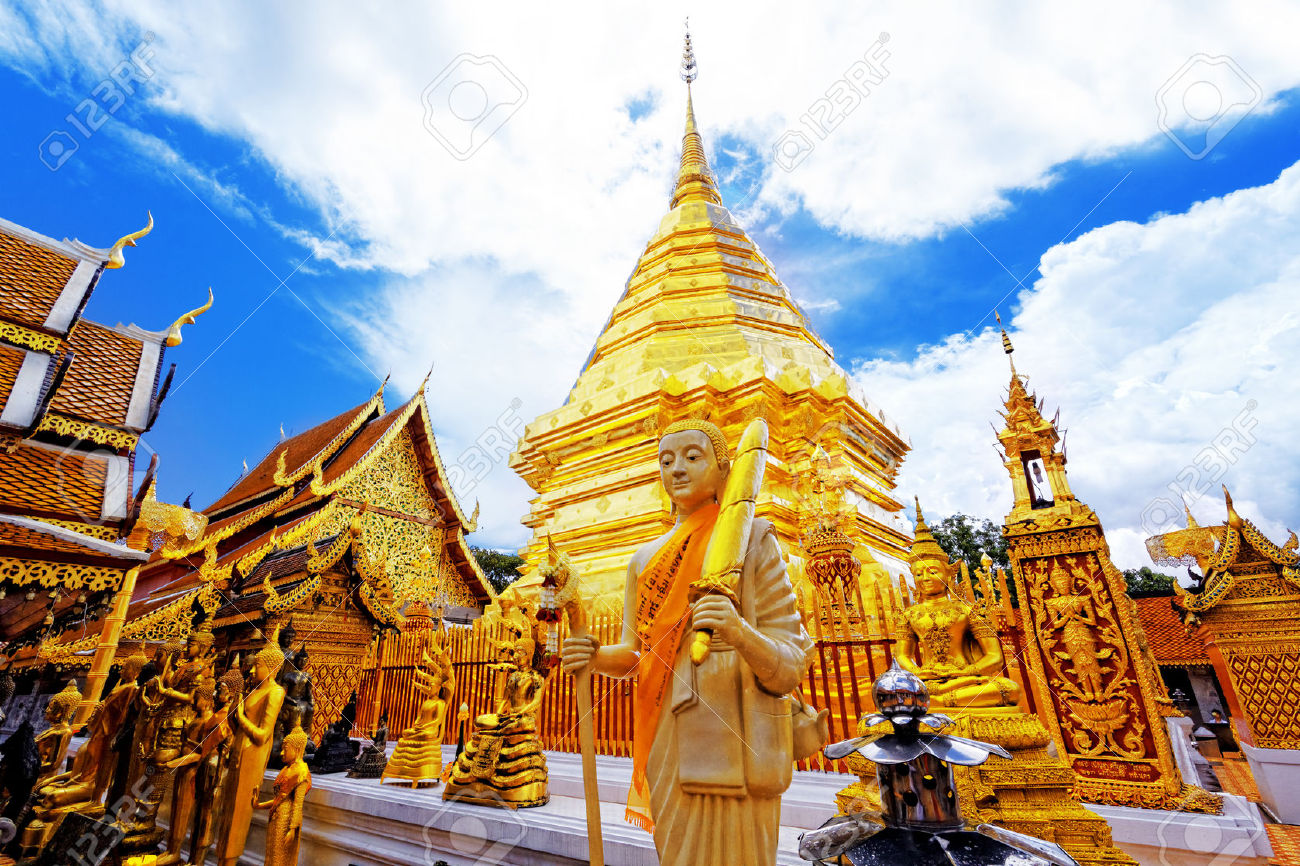 Full Day Lanna Temple Tour
Spend a day exploring the highlights of Chiang Mai, including a stop at Wat Phra That Doi Suthep, Waroros Market, Wat Srisuphan and Wat Chedi Luang - all while reducing your carbon footprint by travelling aboard a traditional Thai rickshaw.

Start your day with a drive from your hotel to Doi Suthep, home to Wat Phra That Doi Suthep - considered the holiest shrine in northern Thailand. Founded under miraculous circumstances in 1386, this spiritual location features a steep flight of 300 stairs flanked by greenery and guarded by a 16th Century Naga serpent carving. You can either brave the climb or opt for a more gentle funicular train adjacent the stair pathway. Atop the mountain, the views from here are nothing short of stunning.

After your visit to Doi Suthep, head back down by car to Deck 1, a charming riverside restaurant that was the recent recipient of the Architectural Conservation Award from the Association of Siamese Architects. Enjoy lunch enjoy the cool shade of large trees and a supremely relaxing atmosphere. From here, swap your car for a traditional Thai rickshaw - used in Thailand for over six decades - and glide onward to Waroros Market. Weave through stalls brimming with anything from flowers to silks to handicrafts.

Your rickshaw then brings you to your last stop of the day at Wat Srisuphan and Wat Chedi Luang. With Wat Sri-suphan?s glistening silver-coloured façade and Wat Chedi Luang?s historic architectural style, both are considered two of the most stunning and significant temples in Chiang Mai and the whole of Thailand. From here, sit back aboard your rickshaw and head back to your hotel in town.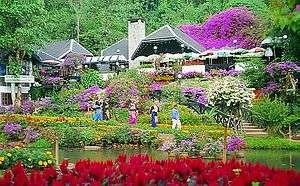 Mae Sa Valley & Orchid Farm
Surrounded by the lush tropical jungles of Chiang Mai's Mae Sa Valley, this landscape offers elephants their natural surroundings, and for much of the day the animals are free to roam around the camp. The mahout?s, or trainers, philosophy is to create a natural and healthy environment for the elephants while working to conserve and breed them. During your visit, get the once-in-a-lifetime chance to meet Thailand?s national animal with feeding and bathing sessions, as well as spectacular daily performances. During the journey home, stop to visit an orchid farm, housing a large selection of exotic and colourful blooms.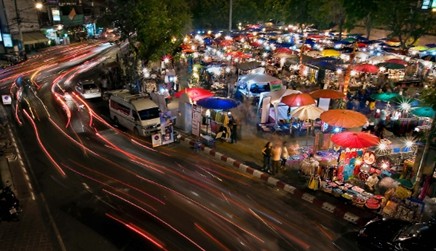 Chiang mai - at my leisure
Enjoy Chiang Mai at your own leisure and pace. You may choose to simply relax and enjoy the facilities of your hotel or go explore the city in your own way to see what treasures you discover. our own leisure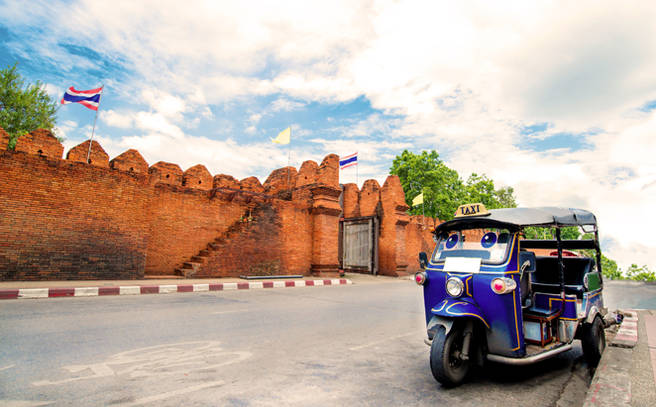 Chiang Mai as you please - accompanied with English speaking guide / or a local
Explore the city at your own pace and own interest the free & easy way. Enjoy visiting different areas within the city with our English speaking guide/ or a local. Visitation will be based on your interests.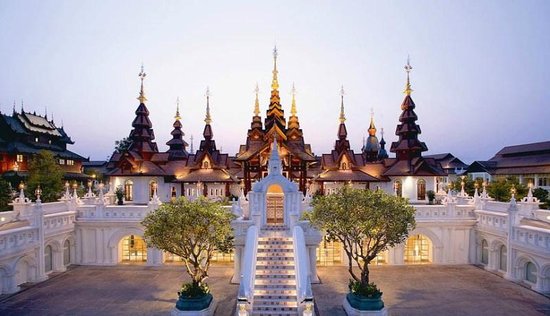 Chang Mai City & Temple Visit
This whirlwind tour whisks you around the Old City visiting some of Chiang Mai?s oldest and most fascinating Buddhist sites. First up, visit the majestic Wat Chedi Luang; meaning ?large temple? in the old northern dialect. This example of Lanna-Buddhist architecture at its very best - even though time has clearly taken its toll on the ancient structure. Explore intricate carvings and stunning hand-painted murals inside the main temple building while taking in the serene, peaceful atmosphere.

Venture on to the second temple, Wat Phra Singh - or Temple of the Lion Buddha - one of the best places to check out classic Lanna art and historical literature. Next, make your way to Chiang Mai?s oldest temple, Wat Chiang Man - a magnificent structure that dates back to the 13th Century - before arriving at your final destination of Wat Suan Dok. Literally translating to ?flower garden temple?, admire the enormous 500-year-old Bronze Buddha here, before finally make the short drive back to your hotel.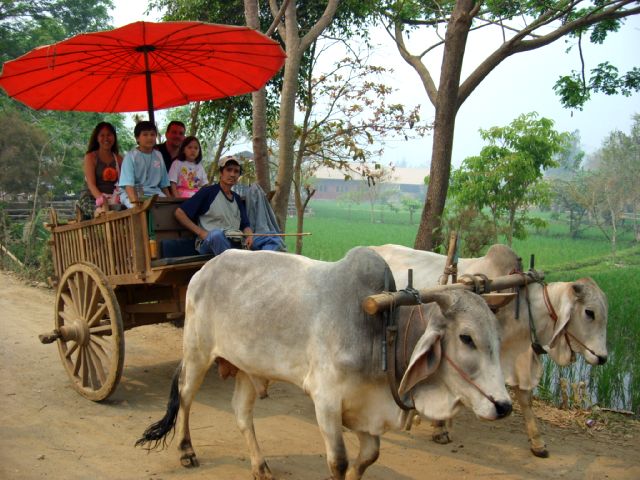 Full day Elephant Safari and Ox-cart ride
Tour duration: 08:00hrs - 16:00hrs

Experience the beauty of the North. We will first stop at a beautiful orchid nursery and at next door?s butterfly farm in Mae Rim District. Then, we will continue our journey through the hilly and forest area to observe elephants at work at Mae Taman camp, a lovely place behind the hills. Here, you will be given the chance to make a 30-minute journey through the forest on the back of these gentle animals. As for the ox-cart, this is another traditional mean of transportation that you will get to experience. This new 30-minute ox-drawn cart journey will take you through rural villages at a leisurely pace. This tour provides you with a direct insight into inhabitants? life in the northern part of Thailand. After lunch, the afternoon is reserved for a 5-kilometre long bamboo rafting along the beautiful Mae Taeng River. After this day of adventure, we will return to Chiang Mai.

Note: during some parts of the rainy season, this tour may not be operational because of high water levels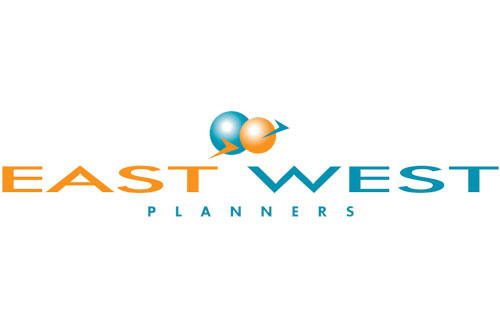 Seoul-Beijing-Chiangmai
Sarah Johnson | 5 Pax | 10-18 May 2018 | Seoul - Beijing - Chiangmai