Recommendations
East West understands that each client have different interests and preference. Listed below are tour and package selections that will help you in planning your itinerary. These items are grouped according to the type of experience you have selected.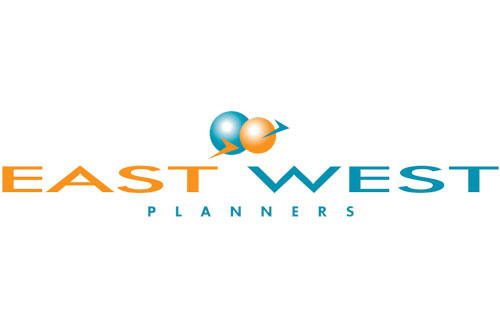 Event Management - Ho Chi Minh
We believe in being engaged with our clients from the time we receive a request, and our service model is predicated on being engaged, resourceful, innovative and service orientated. 

Our services involves the following (but not limited to):
Program Design & Development  - involves research, creative concept, exclusive access, value optimization, ideal scheduling.
Program Management - involves project and budget management, program coordination, logisitc management and contingency planning
On-site delivery - Personalized service of necessary on site staff supervised by senior management and project manager
Hospitality Desk assistance - assists in any ad hoc enquiries and services onsite
Post Event - Reports and feedback are provided to our clients so that we are able to continuously review and improve our service levels and offerings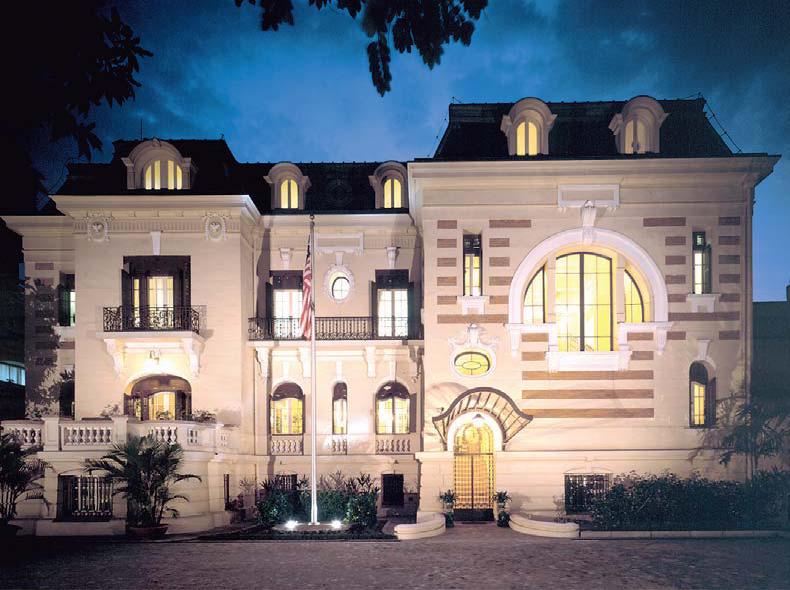 Half day Saigon Culinary tour @ US Ambassador Residence
The US Ambassador came to Vietnam in the 1960s, Mr. Henry C. Lodge carried a mission of overthrowing the Southern Government at that time. When he came, the area of district 3 was taken over by the French and turned into the Ambassador?s residence. Mr. Lodge was in this home during 1960-1965 and the architecture was a mix of Vietnamese, French and American.

Today it is a private residence of a local family.

For this culinary experience, you will get to head to the market to purchase ingredients for the dishes you will be cooking. After the market tour with your chef to buy food, continue to this historic home for a private hands-on cooking demonstration.

Have an orientation tour of the house while the chef prepare the ingredients. Then master the art of chopsticks, learn typical Southern dishes, note down the recipes, savor your own culinary creation and indulge yourself in the cozy home ambiance. The chef will also show you how to serve each dish before the meal. Enjoy what you have prepared at the end of the tour.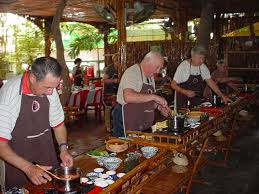 Half day Saigon Culinary tour @ Saigon Culinary Art Center
The tour will star in the Morning. You will first be accompanied by a local Saigonese chef to the vibrant Central market to select the best vegetables and other ingredients under the chef?s guidance.

Then proceed to the spacious Saigon Culinary Art Center for your private hands-on cooking class, where you will be able to learn some culinary skills from the chef. Here you can see a familiar image of a traditional Vietnamese kitchen corner with stoves made by clay and wooden ?garden-manger?.

It is also a chance for you to use your artistic flair to present your dish in a Vietnamese style. This cooking class truly offers an authentic Southern cuisine. Sample what you have prepared with the chef at the end of the tour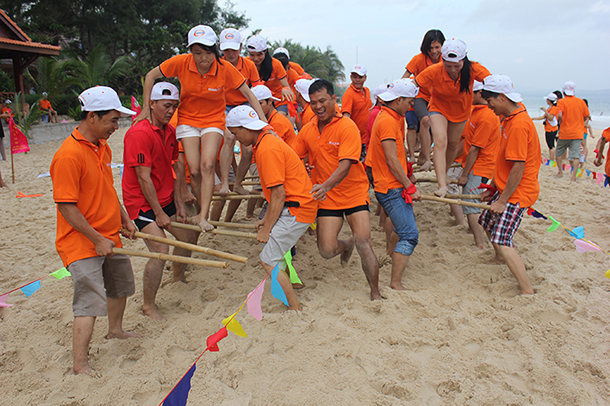 3 Days 2 Nights Saigon Team Building package
A short getaway to Ho Chi Minh City for corporate groups. An all-inclusive package that includes hotel accommodation, return airport transfers, meals and team building activity.